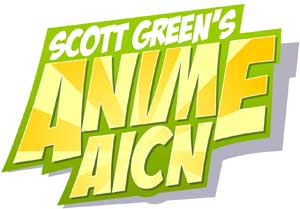 Logo handmade by
Bannister
Column by
Scott Green
Congratulations to Tokyo! Give-away Winners Sean N. and Julie DF
Upcoming in Japan
Spring Anime Previews GigaZine Anime Vice Previews Media Eden of the East (the new Kenji Kamiyama, Production I.G anime) Musashi: The Dream of the Last Samurai (the English teaser for the Mamoru Oshii written look at the like of "Sword Saint" Miyamoto Musashi) Kokyo Shihen Eureka Seven: Pocket ga Niji de Ippai (the theatrical movie, also see here) Hellsing Ultimate part VI Doraemon the Movie: Nobita's How Space Was Won, New Edition Bakemonogatari (Shaft's adaptation of the NisiOisin live novels) Aoi Hana (J.C. Staff's adaptation of Takako Shimura's yuri manga) Element Hunters Kobato Dogs: Bullets & Carnage
View More Free Videos Online at Veoh.com Evangelion: 2.0 You Can (Not) Advance (trailer pictures) Fullmetal Alchemist (promo item photos) Anime The display for the new Kimba the White Lion anime at Tokyo Anime Fest Via An Eternal Though in the Mind of Godzilla Kazuya Sasahara will be directing a 12 episode Studio Anima adaptation of Motofumi Kobayashi's anthropomorphic animal told military history Cat Shit One (released in North America as Apocalypse Meow).

Rather than the Vietnam history released in North America, this will be Cat Shit One '80, a retelling of the Iran Hostage Crisis. Story: Packy, Botasky and Rats are special operations experts working in a private military company. Every day they are embroiled in combat somewhere around the world. In the first episode, they intend to come to the assistance of a hostage captured by guerrillas demanding the withdrawal of the US Army, but instead become surrounded by a large number of guerrillas. Via Anime News Network The new theatrical Battleship Yamato (localized as Star Blazers) will hit Japanese theatres in 2009. Set 21 years after the original anime, the Yoshinobu Nishizaki production will following 38-year-old Susumu Kodai, wife Yuki and daughter Miyuki overseeing the emigration of humanity as they flee an expanding black hole.

*

New production company Lucent Pictures Entertainment announced its Squad film collaboration with Ghost in the Shell and Appleseed creator Masamune Shirow. The project tag line is "A battle for the front mission — I'll cover your back."

*

Lucent Pictures will be establishing a studio with Studio 4°C called Lucent 4°C (L4C). BONES (Cowboy Bebop: Knockin on Heaven's Door, Fullmetal Alchemist) announced that are producting anime series Tokyo Magnitude 8.0 for Fuji TV's Noitamina timeslot (a programming block of anime for people who aren't traditionally anime fans)

*

Sunrise announced that Summer Days with Coo director Keiichi Hara is overseeing a new theatrical film called Colorful for a projected 2010 opening. The movie adapts Eto Mori's "heart-warming comedy" novel about a person inhabiting the body of a suicidal 14-year old, previously made into live action by Shun Nakahara (Tomie: Forbidden Fruit). This is unreleased to the T&A anime comedy, Colorful, released in North America by ADV Films.

*

The film is one of three films planned for 2009 and beyond that were discussed during Animax Broadcast Japan's "Japanese Anime: Next Generation" panel on Friday. The other two are Mamoru Hosoda's Summer Wars and Hideaki Anno's Evangelion: 2.0 You Can [Not] Advance. The stage panel will be televised as a special on the Animax channel in Japan this June.

*

CoMix Wave Films will be producing a new 60 minute, 3D CG animated Tact Aoki (Catblue: Dynamite) film called The Asylum Session. The sci-fi coming of age follows a conflict between vagabonds and profiteering police in a dystopian future.

*

Voice actress Aya Hirano (The Melancholy of Haruhi Suzumiya, Lucky Star) will play Hiyoko, while stage actor Masakazu Nemoto (Haruka: Beyond the Stream of Time stage play) will play Akira.

*

Toei Animation is working on feature-length anime film c Niji-Iro Hotaru ~Eien no Natsu Yasumi~ (Rainbow-Colored Fireflies: The Eternal Summer Vacation~, based on Masayuki Kawaguch;s 2007 novel, about a boy who travels back in time 30 years after losing in father in a traffic accident.

*

Toei will be mixing classic super robots, including Superhuman Combat Team Baratack, Magnerobo Ga-Keen, and Gaiking with cute girls in Toei Robot Girls, due out later this year.

*

A new Pénélope tête en l'air (Ukkari Pénélope or Pénélope, Head in the Clouds) anime series will be adapting Ann Gutman and Georg Hallensleben's Pénélope picture books about a blue koala.

*

Aru Kagaku no Railgun (A Certain Scientific Railgun), Motoi Fuyukawa's manga spinoff of Kazuma Kamachi's To Aru Majutsu no Index (A Certain Magic Index) light novels will be adapted into an anime series. The titles are set in a learning center as part of a world of magic and advanced science.

*

Toy maker Yamato has revealed a multimedia project called Enka Odo Dai Shogun that will feature animation from Studio Anima, in addition to a host of merchandise.

*

Romanov Higa's (Catblue: Dynamite, TANK S.W.A.T. 01, Urda) next work will be Turd on the Run, a near-future suspense action story centers around a serial killer named Holiday Ripper. The shorts will be posted online this fall. Manga Kadokawa Shoten will launch a new magazine called Young Ace in July that will feature the return of Yoshiyuki Sadamoto's Neon Genesis Evangelion manga, Eiji Ohtsuka and Shou Tajima's MPD-Psycho manga, Iqura Sugimoto's manga version of Mamoru Hosoda and Sadamoto's upcoming Summer Wars anime film, and Puyo's Haruhi Suzumiya spinoff comedy manga — Nagato Yuki-chan no Shoshitsu (The Disappearance of Yuki Nagato-chan). As a reflection of its target audience of young adults, Young Ace's English tagline describes the publication as a "magazine for people who never give up reading Comic!"

*

Weekly Shonen Sunday has announced that the launch date for the next Rumiko Takashi (InuYasha, Ranma 1/2) manga will be April 22.Viz Media already announced that it will publish this manga in North America this year.

*

Yuu Watase has announced that Fushigi Yuugi: Genbu Kaiden, the follow-up to her popular girl-in-historical-fantasy world romance will not resume until spring 2010 due to health concerns and the commitments to other manga work.

*

Maria-sama ga Miteru (Marimite) manga artist Satoru Nagasawa will be remaking Yukari Ichijo's high school drama Nichiyobi wa Issho ni

*

Yutaka Izubuchi (RahXephon, design work for Lodoss, Patlabor, Gundam) will resume manga series Kishin Genso Rune Masquer after an 18 year break.
Upcoming in North America
Aurora Publishing Manga publisher Aurora Publishing, Inc. announced a BORDERS EXCLUSIVE for the release of Chika Shiomi's "chilling and provocative shojo horror/fantasy" Queen Of Ragtonia. CHIKA SHIOMI'S QUEEN OF RAGTONIA Volume 1, rated "T"(Teen) for ages 13 and above, will be in BORDERS Bookstores in March 16, 2009 and will retail for $10.95. The exclusive will be for 4 months, and the title is going to be available at any other retailers in August, 2009. CHIKA SHIOMI'S QUEEN OF RAGTONIA is the noted mangaka's remake of a doujinshi (fan comic work) that she created prior to her professional debut as a manga artist in Japan. Kino International Kino International announced plans to release remastered editions of (Branded to Kill) Seijun Suzuki's Detective Bureau 2-3: Go To Hell Bastards! (1963) and 3 Seconds Before Explosion (1967) May 19th for $29.95 each Detective Bureau 2-3: Go to Hell Bastards!

Assigned a standard Yakuza film in the hardboiled vein pioneered at Japan's famed Nikkatsu Studios, director Seijun Suzuki (Branded to Kill) and his frequent leading man Jo Shishido used 1963's Detective Bureau 2-3: Go to Hell Bastards! to flip the Japanese gangster film genre on its ear. A rapid fire gun heist, credits with an infectious jazz pop score, and a wide-screen close-up of a burning car announce Detective Bureau 2-3 as the film that would both lampoon and redefine Asian crime films for an irreverent new decade of garish panache and ultra-violent cool. The story follows police detective Tajima (Shishido), who, tasked with tracking down stolen firearms, turns an underworld grudge into a bloodbath -- while Suzuki transforms a colorful potboiler into an on-target send-up of cultural colonialism and post-war greed. "This isn't an American TV series," one of Tajima's doubting subordinates tells the sharkskin-suited, super suave sleuth. Anarchic, breakneck paced, darkly comic, and stylish to the extreme, Detective Bureau 2-3: Go to Hell Bastards! was a movie unlike anything audiences had ever seen. It would cement Suzuki's fervent popularity at home and heralded his imminent cult status worldwide. 3 Seconds Before Explosion

- Starring Akira Kobayashi - A lightning-paced 60's crime film from Japan's Nikkatsu Studios, 3 Seconds Before Explosion packs enough subterfuge and action into its 84 volatile minutes to fill out a dozen pictures made anywhere else. "I like shady dealings," purrs undercover superspy Yabuki (Akira Kobayashi - The Yakuza Papers) en route to infiltrating a sadistic, trigger-happy gang of international jewel thieves. Gone renegade from the shadowy espionage bureau that honed his killer instincts to a razor's edge, the implacable Yabuki teams up with fellow mercenary crime fighter Yamawaki (Hideki Takahashi - Fighting Elegy). Together, they follow a trail of stolen gems leading from the final days of WWII to a contemporary conspiracy that reaches into the highest corridors of corporate power and nefarious international villainy. A widescreen whirlwind of sharkskin thread, revenge-crazed assassins, ticking time bombs, deadly booby traps, and triple-crossing lingerie-clad femme fatales, 3 Seconds to Explosion connects Nikkatsu's "mood action" yakuza gangster films of the 50's and 60's to the studio's subsequent kinky 70's "pink films," and is a primer in the tough, super-cool world of "no borders" exploitation cinema Nikkatsu style. Sony Pictures Home Entertainment Sony Pictures Home Entertainment will release Mamoru Oshii's The Sky Crawlers on Blu-ray Disc and DVD May 26, 2009. A group of eternally young fighter pilots known as Kildren experience the sudden loss of innocence as they battle the enemy in astonishing dogfights above the clouds. With his only childhood memory consisting of intense flight training, the fearless teenage pilot Yuichi's dogfights coexist with his struggle to find his missing past. When his beautiful, young female commander Suito is reluctant to discuss the fate of the pilot that Yuichi is replacing – or the strangely perfect condition of that pilot's former aircraft – Yuichi's curiosity becomes heightened. BLU-RAY DISC & DVD SPECIAL FEATURES *"Animation Research for The Sky Crawlers" Featurette *"The Sound Design and Animation of The Sky Crawlers" Featurette BLU-RAY DISC EXCLUSIVE *"Sky's the Limit: An Interview with Director Mamoru Oshii" Featurette VIZ Media May/June Viz DVD releases include BLEACH Volume 16 • Rated 'T' for Teens • MSRP: $24.92 US / $35.99 CAN • Available May 12 BLEACH Volume 17 • Rated 'T' for Teens • MSRP: $24.92 US / $35.99 CAN • Available June 16 New DEATH NOTE Releases Include: DEATH NOTE RE-LIGHT Volume 1 • Rated 'T+' for Older Teens • MSRP: $24.92 US / $35.99 CAN • Available June 16 A retelling of Death Note through the eyes of shinigami death god Ryuk NARUTO UNCUT SPECIAL EDITION DVD BOX SET Volume 14 • Rated 'T+' for Older Teens • MSRP: $69.97 US / $99.99 CAN • Available May 26 The Special Edition Box Set features 14 episodes on 3 discs and also includes a collectible Neji mininja figure. NARUTO UNCUT DVD Box Set Volume 14 Standard Edition• Rated 'T+' for Older Teens • MSRP: $49.95 US / $71.99 CAN • Available May 26 POKÉMON: DIAMOND AND PEARL BATTLE DIMENSION BOX SET 1 • Rated 'A' for All Ages • MSRP: $24.92 US / $35.99 CAN • Available June 23 POKÉMON: DIAMOND AND PEARL BATTLE DIMENSION Volumes 1-2 Standard Edition • Rated 'A' for All Ages • MSRP: $14.98 each US / $21.99 CAN Each • Available June 23

© 2009 Pokémon ©1997-2009 Nintendo, Creatures, GAME FREAK, TV Tokyo, ShoPro,JR Kikaku. HAPPILY EVER AFTER • MSRP: $24.92 US / $35.99 CAN • Available May 12 Happily Ever After is based on a best-selling manga series by Yoshiie Gouda and was a hit upon its theatrical release in Japan. This bittersweet romantic comedy combines visually striking cinematography with a heartwarming story about the nature of love and friendship presented by a cast of Japan's top acting talents. Housewife Yukie Morita works hard to make ends meet while her husband Isao hangs around all day gambling away their savings and getting into trouble. Isao's uncontrollable temper often results in the dinner table being overturned and their evening meal on the floor. Everyone advises Yukie to leave Isao, but their unconditional love keeps them together through happiness and hard times.

© 2007 Happily Ever After Film Partners BLEACH Uncut Box Set 3 will be released on DVD July 7 for $69.97 A limited edition version will packaged with a hollow's mask Warner Home Video The Peanuts 1960's Collection will package the six Peanuts TV specials from the 60's July 7th for $29.98 He's Your Dog, Charlie Brown; It Was a Short Summer, Charlie Brown; A Charlie Brown Christmas; Charlie Brown's All-Star; It's the Great Pumpkin, Charlie Brown and Your in Love Charlie Brown will be remastered and included in the set

Robot Chicken: Star Wars Episode II will be released on DVD July 21st for $19.97
The Business
Matt Alt collects a must read State of the Anime Industry 2009 In 2001, writer Douglas McGray dubbed Japan "a cultural superpower," coining the phrase "gross national cool" to describe the incredible influence Japanese entertainment then enjoyed throughout the world. Less than ten years later, this hip facade seems to be cracking. Precious few Japanese anime shows air on American television. Anonymous complaints from anime industry insiders incensed at atrocious pay and working conditions continue to mount. And even the Japanese Fair Trade Commission has gotten into the mix, releasing a scathing report of the problems facing animation companies. Can the anime industry save itself? Read on for a rundown of the current state of affairs in the Japanese anime industry as of 2009.

*

Roland Kelts says American anime fans party, but don't pay A DVD screener of Takeshi Koike's forthcoming anime feature Redline arrived in the mail from Japan a few weeks ago, courtesy of Madhouse productions. An outer-space thriller chronicling the greatest auto race imaginable, Redline's characters are like the Cantina crowd from Star Wars on acid, and its narrative thrust is like Speed Racer on, well, speed. Still, watching it aboard a bumpy flight back to New York, I kept thinking: Great--but who's gonna buy this?

*

4Kids Entertainment, Inc. announced financial results for the quarter and year ended December 31, 2008. Net revenues for the three months ended December 31, 2008 totaled $14.3 million, compared to $16.5 million for the same period in 2007. The Company's net loss for the three months ended December 31, 2008 was $(19.6) million, or $(1.48) per diluted share, as compared to a net loss of $(16.8) million, or $(1.26) per diluted share, for the same period in 2007. For the year ended December 31, 2008, net revenues totaled $63.7 million, compared to $55.6 million for the same period in 2007. Revenue for the year ended December 31, 2008 included approximately $15.3 million from the sale of Chaotic trading cards. The Company's net loss for the year ended December 31, 2008 was $(36.8) million, or $(2.79) per diluted share, as compared to $(23.3) million, or $(1.77) per diluted share, for the same period in 2007. "The sharp economic downturn and associated severe deterioration of consumer confidence starting in September 2008 deeply impacted our licensing revenue and trading card game sales in the fourth quarter. Our results were also impacted by declining licensing revenue throughout the year from some of our more established properties. While we are extremely disappointed by our results for 2008, we implemented significant cost cutting initiatives in the fourth quarter of 2008 and the first quarter of 2009 that we expect to reduce our operating costs by $25 million in 2009 as compared with 2008," stated Alfred R. Kahn, Chairman and Chief Executive Officer, 4Kids Entertainment. "While Chaotic trading card sales for the first nine months of 2008 were in line with our expectations, sales for fourth quarter fell well below our expectations at $0.5 million. This decline in sales is primarily due to retailers and distributors reducing, canceling or returning orders in an effort to reduce their inventory as they respond to the rapid, steep economic decline. In addition to impacting sales, it also triggered an increase in our reserve for returns and allowances and a $3 million write-down of our trading card inventory. Despite the fourth quarter sales numbers, Chaotic finished the year as the number three selling trading card game in the U.S. behind Pokémon and Yu-Gi-Oh!," said Kahn.

*

Anime Vice * VIZ Media, LLC has noted that their manga releases have swept the entire Manga category in the most recent listing of the NARUTO © 1999 by Masashi Kishimoto/SHUEISHA Inc.

*

Alex Leavitt is working on Fan Tribe: The Cultural Economy of the Anime Fandom

*

Evidence that Japanese Anime Producers Realize They Released Excessive Titles

*

Canned Dogs looks at Negima's changing readership

*

The Eastern Edge on the sales challenges for Urasawa manga

*

Online Monoculture and the End of the Niche The live action adaptation of Osamu Tezuka's Mw has picked up a Hong Kong distributor
Hollywood Adaptations
A poster for Imagi's CG Gatchaman showed up at Tokyo International Anime Fair

*

Anime News Network relates a Variety Japan story that Kenji Uchida, the president of the Sunrise anime studio, told attendees of a Tokyo International Anime Fair (TAF) 2009 symposium that actor Keanu Reeves' enthusiasm for its Cowboy Bebop anime was the deciding factor in the recent live-action film deal. According to Uchida, Reeves visited Japan twice to express interest in adaptation the anime series. After difficult negotiation, Sunrise arrived at a contract with 20th Century Fox that would allow Sunrise to assert quality control. "If the script is terrible, the live-action film adaptation will not be approved."

*

Reuters reports that Aasif Mandvi, Shaun Toub, Cliff Curtis and Keong Sim have joined the cast of the M. Night Shyamalan's "The Last Airbender," the live action adaptation of Avatar - the Last Airbender. Previously cast actors include Noah Ringer -- who plays the title role -- Nicola Peltz, Jackson Rathbone and "Slumdog Millionaire's" Dev Patel. The live-action feature is scheduled for release on July 2, 2010. Mandvi ("The Daily Show With Jon Stewart") will play the Fire Nation's Commander Zhao, Curtis ("A Thousand Words") will play the Fire Lord Ozai, and Toub ("Iron Man") is cast as Uncle Iroh, a retired Fire Nation general. Sim will play Earthbending Father.

*

Dragonball Evolution gets points for diversity?
Twilight Anime on the Works?
Sci Fi Wire notes that the commentaries for the recently released DVD of vampire-romance Twilight included Catherine Hardwicke and co-stars Kristen Stewart and Robert Pattinson's suggestion that an anime version of the popular novels-turned movie might be in the works. During the final sequence of the film, in which Stewart's Bella and Pattinson's Edward Cullen discuss transforming her into a vampire so the two of them can be together forever, Pattinson notices that he looks different from previous scenes. "I look Asian in this scene," Pattinson says. "I do, I look like an anime character." Hardwicke responds, "Hey, I think there's going to be an anime version of this in Japan. So you will be an anime character." The Japanese trailer for the live action Blood: The Last Vampire
And the Award (or Nomination) Goes To...
Via MangaCast, Kodansha's Morning magazine announced the winners of the 3rd Morning International Manga Competition (MIMC). The Grand prize went to Huang Chun-chan's "hilarious convenience store robbery gone bad" Poor Knight; The runnier-up enwasry Shinigami by Lin, "little more somber in its tone, but is a stunning looking title full of heart." The winners of the international competition both come from Taiwan. Both titles can be read on the MICC website

*

Joe Hisaishi was honored with the Best Composer honor at the third annual Asian Film Awards in Hong Kong on Monday.

*

Animated documentary Waltz with Bashir has joined My Winnipeg, The Order of Myths, Roman Polanski: Wanted and Desired and Man on Wire as a nominee Outstanding Achievement in NonFiction Feature Filmmaking at the second annual Cinema Eye Honors to be held on Sunday 29th March 2009 in New York City The event is sponsored by film distributor IndiePix

*

Via Anime News Network The Annecy International Animation Film Festival announced its select for the event to be held in France, June 8-13. Takena Nagao's clay-animated "Chainsaw Maid" work will compete in the short films category. In the TV series category, the first episode of Takuya Igarashi and BONES' Soul Eater is competing alongside the first episode of Toei Animation's Uchi no 3 Shimai.

*

Winners of the 2008 Anime Dubbies Award
Cool Figures News
Kotobukiya has announced a number of upcoming releases. Fine Scale Model Kits include SUPER ROBOT TAISEN: PERSONLICHKEIT FINE SCALE MODEL KIT A KOTOBUKIYA Japanese import With about 25 points of articulation, the robot stands approximately 6 ¾ inches tall (1/144 scale). The Personlichkeit offers you two display choices with a normal robot face and one with a demonic open mouth. Also included is the great Onirenge Sword, which can be held in the mecha's hand or stored in its forearm.

srp $49.99 Available in AUGUST © SRWOG PROJECT SUPER ROBOT TAISEN: ART-1 FINE SCALE MODEL KIT A KOTOBUKIYA Japanese import Standing approximately 6 inches tall (1/144 scale), the ART-1 Fine Scale Model Kit is composed of more than 400 pieces cast in different colors.

srp $49.99 Available in SEPTEMBER ©SEGA, 1998, 1999, CHARACTERS © SEGA/AUTOMUSS CHARACTER DESIGN: KATOKI HAJIME PATLABOR THE MOVIE 2: HANNIBAL JGSDF FINE SCALE MODEL KIT A KOTOBUKIYA Japanese import The Hannibal Fine Scale Model Kit displays excellent craftsmanship throughout, and the opening cockpit features a tiny pilot inside. The military robot has translucent searchlight covers, and special plastic parts for the joints for extreme poseability. Standing approximately 5 1/2 inches tall (1/72 scale), the robot has 30 points of articulation. Also included are the Hannibal's weapons.

srp $39.99 Available in AUGUST © HEADGEAR/BV/TFC/IG 1993 CYBER TROOPERS VIRTUAL-ON SPECINEFF FINE SCALE MODEL KIT A KOTOBUKIYA Japanese import The intimidating Specineff stands approximately 6.5 inches tall (in 1/100 scale like the previously offered Raiden and Temjin), and is assembled from approximately 400 parts Specineff's shoulder joints have been specially designed to allow for a wide range of movement, so you are able to achieve wild poses with his sickle

srp $59.99 Available in AUGUST ©SEGA, 1998, 1999 CHARACTERS © SEGA/AUTOMUSS CHARACTER DESIGN: KATOKI HAJIME CYBER TROOPERS VIRTUAL-ON RAIDEN II FINE SCALE MODEL A KOTOBUKIYA Japanese import The Raiden II stands approximately 7 inches tall in 1/100 scale with the other Virtual-On Fine Scale Model Kits, and is composed of more than 500 pieces. A new sliding joint system utilized in the shin and elbow joints provide an ever greater range of motion.

srp $74.99 Available in OCTOBER ©SEGA, 1998, 1999 CHARACTERS ©SEGA/AUTOMUSS CHARACTER DESIGN:KATOKI HAJIME ARMORED CORE AALIYAH SUPPLICE FINE SCALE MODEL KIT A KOTOBUKIYA Japanese import! Build! Pose! Customize! The AC kits require easy snap fit assembly, and do not need to be painted, although you may choose to customize or detail the weapons as you see fit, and all kits in the Infinity Series feature interchangeable weapons, bodies, and heads for the ultimate in customization! All items include pictorial assembly instructions. Produced by Rayleonard Industrial Enterprises, the RAYLEONARD 03-AALIYAH SUPPLICE is a new "night battle mode version" in gunmetal gray of the Armored Core distinguishable by its trademark spikes! Popular with the fans after its appearances on the Armored Core 4 website and "God is Force" trailer, this new version of the Aaliyah previously available only in Japan, a limited quantity has been made available for the international market! The Aaliyah Supplice stands approximately 8 inches tall (1/72 scale) with multiple points of articulation featuring polycaped joints for extreme poseability.

srp $44.99 Available in AUGUST ©1997-2009 FromSoftware, Inc. All rights reserved. LINEBARRELS OF IRON: LINEBARREL OVERDRIVE FINE SCALE MODEL KIT A KOTOBUKIYA Japanese import Linebarrel Overdrive is cast in multiple colors (eliminating any need for painting) from over 300 individual parts, and stands over 6 inches tall (in 1/144 scale with the other Linebarrels of Iron mecha). The mecha has approximately 30 point of articulation with special elbow and knee joints that exceed 90 degrees of movement for a wide range of dynamic combat poses. In addition to the standard twin blades (each housed in sheathes on his forearms), Linebarrel Overdrive has additional heavy armor and weaponry, as well as a special display base for flying poses.

srp $49.99 Available in AUGUST © 2008 Eiichi Shimizu, Tomohiro Shimoguchi, Akita Publishing/GONZO/Linebarrel Partners LINEBARRELS OF IRON: VARDANT MEDIUM-RANGE SUPPORT AND LONG-RANGE CANNON FINE SCALE MODEL KIT A KOTOBUKIYA Japanese import While the standard Vardant mecha is a short-range melee combatant, this new version trades in its "binders" full of bladed weapons for dual medium-range cannons and a hand-held rifle with bayonet. It is far from defenseless in close combat, however, carrying six swords mounted in forearm sheaths. The Vardant can carry both rifle and swords in its hands. The powerful mecha stands approximately 5 inches tall, and features 30 points of articulation. The new Vardant variant also includes a bonus long-range cannon for the Hind-Kind robot in the same Linebarrels of Iron line.

srp $44.99 Available in SEPTEMBER © 2008 Eiichi Shimizu, Tomohiro Shimoguchi, Akita Publishing/GONZO/Linebarrel Partners Marvel Items MARVEL COMICS PRESENTS: THE INFINTY GAUNTLET FINE ART THEATRE A KOTOBUKIYA Japanese import Fine Art Theatre is an innovative new concept which combines a comic book's key elements into a hyper-detailed, three-dimensional collage. The first storyline to take the Theatre stage is Jim Starlin, George Perez, and Ron Lim's cosmic classic THE INFINITY GUANTLET. Sculpted by Keiji Iwakura. The Infinity Gauntlet Fine Art Theatre stands almost 10" tall and is comprised of cold cast porcelain material, and is a numbered, limited edition.

srp $199.99 Available in JULY Marvel, INFINITY GAUNTLET: TM & © 2008 Marvel Entertainment, Inc. and its subsidiaries. Licensed by Marvel Characters B.V. www.marvel.com. All rights reserved. MARVEL COMICS PRESENTS: THE KOTOBUKIYA COLLECTION SPIDER-MAN FINE ART STATUE A KOTOBUKIYA Japanese import Crafted by master sculptor Junnosuke Abe, this classic rendition of Spider-Man stands almost 10 inches tall from the base of the miniature cityscape to the top of the Web Slinger's outstretched arm. srp $174.99

Available in SEPTEMBER Prototype shown -Pending licensor approval. Marvel, Spider-Man, Mary Jane Watson : TM & © 2009 Marvel Entertainment, Inc. and its subsidiaries. Licensed by Marvel Characters B.V. www.marvel.com. All rights reserved.

*

Photos of Gargamel Custom Show at Kaiju Blue Gallery Danny Choo showcases some beautiful Shirow Masamune figures

Shintou Gangu - "For the uninitiated, Shintou Gangu is the storefront for Katsura Mori's line of vinyl toys, Real x Head" Kaiju Comrades Art Show On CollectionDX Bandai's soft vinyl Gamera Jumbo Machinder Record Keeping New Ultramen and Crazy Gon from Yamanaya Revoltech is back in July with new Gurren Lagann Figma Golgo 13
Anime x Games
Evangelion school of marketing and merchandising - nothing captures the appeal of a fantasy-look military strategy game, soon to be anime, based on World War II like swin suits Insert Credit reports a follow-up to Mobile Suit Gundam: Lost War Chronicles for the PlayStation 2 is being developed for the PlayStation 2 is being developed for the PlayStation 3. Battlefield Record U.C. 0081 will also feature 8 player online versus. The announcement can be seen here, with more images here

*

The Magic Box has a look at Mobile Suit Gundam: Senjo no Kizuna, for the PSP, scheduled for Japanese release on March 26. The game supports up to 8 players (4 versus 4) over Wi-Fi connection.

*

Siliconera notes that Gamefly is listing Naruto Shippuden: Clash of Ninja Revolution 3 on the Wii and Naruto Shippuden: Ninja Destiny 2 on the Nintendo DS. Namco Bandai has announced plans to buy out Naruto: Clash of Ninja publisher D3Publisher. When announced, Namco Bandai already had deals to score up to 70% of the company, with plans to go for full ownership. D3 Publisher's Publicity Manager, Tamara Sanderson Low, emailed Kotaku the following statement: Bandai Namco Games, owned by Bandai Namco Holding Inc, plans to acquire 100% of D3, Inc., and its subsidiaries D3Publisher of America and D3Publisher of Europe. D3Publisher operations will remain unchanged at this time. Development of our current and unannounced titles is ongoing and will move forward as planned. D3Publisher is thrilled to join forces with Bandai Namco Games to further strengthen their position in the US and European marketplaces and continue to make quality games that gamers will enjoy.

*

Kotaku reports that Guilty Gear developers Arc System Works announced BlazBlue: Calamity Trigger will be released on Japanese consoles June 25th. The console version will have a 30 hour story mode, online multiplayer support, downloadable content and an animated sequence from anime studio GONZO.

*

Anime style digital collectable card game Alteil announced a new model for level up cards

*

On Gamasutra, Namco Bandai's Makoto Iwai Talks Tricky Topics In Western Markets Screen shots of the Xbox port of Pokemon vs Monster Hunter and Why There's Not A Pokemon MMO Shoko Nakagawa appeared in a Super Robot Taisen ads
Contests and Give-aways
PopCap Games announced the Peggle™ Art Contest, with the top submissions tp be featured in the popular casual video game. The contest, which opens today and runs through June 3, 2009, is one element of Peggle Fever, a months-long celebration of all things Peggle. Peggle Fever will include other contests and sweepstakes while celebrating the arrival of new adaptations of Peggle for Nintendo DS (arriving today in the U.S.), Apple's iPhone, Microsoft's Xbox 360 and XBLA service, and more. Available to residents of the 50 United States (and District of Columbia) and the United Kingdom, the Peggle Art Contest will award more than $10,000 in prizes, including trips for the top submitters to visit PopCap's Seattle headquarters, spending sprees at Best Buy, limited edition Peggle merchandise, and iPhones and Xbox 360s with Peggle pre-installed. Entries can involve any aspect of the game's artistic elements, from background scenes to drawn or written descriptions of new Peggle Masters and power-ups, to level designs (peg layouts). Full details of the contest, including entry forms and rules, can be found at here. Entries can be submitted electronically or by mail.

*

Digital Manga Publishing, Inc. is offering contest for those who order DokiDoki titles Train Train Vol. 1 and Princess Princess Plus from now until March 30th Prizes include -7 shikishis signed by both Mikiyo Tsuda and Eiki Eiki -10 copies of Princess Princess vol. 1 signed by Mikiyo Tsuda -10 copies of Dear Myself signed by Eiki Eiki (18+ members only are eligible for this prize) Books can be ordered at Akadot Retail Orders placed for either of the DokiDoki books with their original fukuseigenga promotional item, will also come with a Train Train bookmark, a postcard with an illustration by Taishi Zaou, and an Atsumare! Gakuen Tengoku bookmark from Mikiyo Tsuda.
Digital Distribution
TV.com is now featuring content from Starz Media's Manga Entertainment library, including full episodes of Astro Boy and Virus. Starz Media's Manga Entertainment content available on TV.com will include full episodes of Astro Boy and Virus, as well as short-form videos from titles, including Ninja Scroll, Kai Doh Maru, Street Fighter Alpha, and Hellboy: Blood and Iron.

*

Localization studio and original content producer Bang Zoom! Entertainment has produced a special new episode of "Manga Minutes" focusing on the popular Street Fighter video game, manga, and anime properties. "Manga Minutes" new web-based series that complements Manga Entertainment's destination site, Manga.com to showcases reviews of anime, manga, and video games from a variety of publishers.

*

ADV Nation notes that ADV Films/Anime Network/Sentai Filmwoks have begun offerings titles through Apples iTunes. The initial offering includes Saiyuki, Angelic Layer, Pet Shop of Horrors, Mahoromatic, Tsukihime.

*

VIZ Media announced that the newest Shippuden installment, Episode 101 (English subtitled), will stream for free in the U.S. on March 26th on the company's official NARUTO web site, www.naruto.com, the same day the episode is scheduled to air in Japan. This episode of NARUTO Shippuden can be viewed in Canada on March 26th on www.Joost.com. This is the first time that the official U.S. NARUTO web site will simulcast an episode with the broadcast in Japan. Earlier NARUTO episodes are also currently available for free on a variety of web-based, video streaming outlets that have partnered with VIZ Media, including HULU and JOOST. Earlier episodes of NARUTO Shippuden are available for free on www.Naruto.com.

Crunchyroll also announced that it will by offering a free simulcast of NARUTO SHIPPUDEN episode 101 on March 26, 2009 as part of a double-header NARUTO event. Week prior to double-header will feature interactive community events and contests centered around NARUTO popular characters, including the birthday of protagonist Sakura Haruno. More information can be found at www.crunchyroll.com Anime Vice notes that VIZ posted a blog entry concerning plans to dub new episodes of Naruto. The post was later replaced with the promise of a later announcment

*

Crunchyroll and d-rights Inc. team up to bring action-comedy anime REBORN!, based on the manga by Akira Amano (serialized in Weekly Shonen Jump -Shueisha), to Crunchyroll starting on March 21, 2009. www.crunchyroll.com . Each episode of REBORN! will be available within one hour of its Japanese broadcast to Crunchyroll's Anime Members in high definition without video advertisements, and for free a week after for non-members in lower quality with advertisements. Title Synopsis: REBORN! Tsuna, a timid junior high student, is a failure at school, sports, and social life. But everything around Tsuna has been completely changed when a baby called Reborn, who claims to be an Italian hit man from Vongole family shows up! Reborn was sent to groom Tsuna for his future life as a mafia boss of the family! After a short while, Tsuna started to get involved into a couple of intense battles and overcomes any numerous trials and grows up surrounded with Reborn and good fellows!

*

Following their collaboration on Global Shinkai Day, Japanese entertainment company, Comix Wave Films, will continue their partnership with Crunchyroll to debut Ry?ichi Mori's rotoscoping comedy shorts PEEPING LIFE to an international audience this Spring. Crunchyroll Representative Director, Vince Shortino, states "PEEPING LIFE introduces some great MANZAI (Japanese comedic duos) that we think will be give our fan's not only a great laugh, but a peep into Japanese life. "

*

Crunchyroll announced a strategic partnership with the Munhwa Broadcasting Corporation (MBC) to stream more than 30 complete Korean dramas series. Starting March 16th, several complete series will be released per week over a period of six weeks AUCTION HOUSE COFFEE PRINCE JUMONG Vol. 1 LA DOLCE VITA LAST SCANDAL SOULMATE Title Synopses: AUCTION HOUSE At an auction, everything has monetary value! How much is your life worth in dollars? Do you want to be appraised? Sotheby's of New York, Christie's of London, and Hi Auction of Seoul! This is another battleground. Art, history and your life can be evaluated in terms of dollars. This drama delves into the greed of humans that underlie art dealings. The thrilling action at auction houses, A story about auctioneers who professionally compete against each other! Hi Auction, Korea's best auction house, is a place of high drama and action that is over the top. At an auction, there are tensions between the seller and buyer. People try to figure out who is bluffing or who is making a serious offer. Auctioneers try to outsmart and outmaneuver buyers and competitors. Art collectors and art dealers engage in close partnerships or betray each other if the need arises. This is harder than "Mission Impossible!" Cha Yeon-soo is a new recruit at Hi Auction, Korea's best auction house. Since her dad is an art forger, she is almost forced to quit the company but she tries to hang on to her job by performing impossible tasks that are delegated to her. This is a story about her survival! A success story about one young woman who takes on the auction world. COFFEE PRINCE COFFEE PRINCE's Flagship Store is a TV series that revolves around the love life and dreams of four young people who meet together at a cafe. Han-gyeol (actor Gong Yoo) is a smart young man who hates to be tied down to one career in his life. Abhorring the idea of joining the family business, he is ordered by his grandmother to manage a cafe. Unable to disobey his grandmother, he reluctantly takes over the responsibility of running a cafe and begins to immerse himself in the gourmet coffee business. One day, he meets Eun-chan, a cheerful girl who has an unpredictable personality, and learns the meaning of true love... COFFEE PRINCE's Flagship Store is a story about a group of young people whofind themselves drawn to the gourmet coffee business where they also find love and new hope. The TV series will also show what it takes to run a family business and become a true steward who can oversee a company. JUMONG Vol. 1 The Legend Begins. Korea's epic history comes alive in the blockbuster TV drama JUMONG. 180 B.C. The Korean kingdom of Ancient Josun has fallen to China's Han Empire, leaving the land and its people divided. Rising from the turmoil, one man stands alone, destined to unite the nation and bring freedom to his people. Journey into the life of one of Korea's most legendary figures, JUMONG (Song Il-Kook, Emperor of the Sea), founder of the Koguryo kingdom. Amid sweeping battles and equally sweeping romance, he embarks on an adventure to bring peace and glory to the land once more. LA DOLCE VITA A drama about a man who commits suicide. A detective tries to solve the case and figure what really happened. The drama goes back in time to six months before the man, Lee Joon Soo, committed suicide. Yoon Hye Jin and Ha Dong Won's marriage is on the rocks. Though they have two daughters together, both have secret love affairs with other people. Joon Soo accidentally meets Hye Jin in Japan and falls for her. Hong Da Ae is the woman whom Dong Won is seeing on the side. She never wanted to be his wife nor his mistress and that is why their affair has lasted for so long. That was till Da Ae met Joon Soo. She realized that she could no longer continue seeing Dong Won and she fell for Joon Soo. Did Joon Soo really kill himself? LAST SCANDAL When a woman turns 39, she'll think about getting Botox injections to cover up her wrinkles that don't seem to recede well under cheap wrinkle removing cosmetics. She'll also probably need to wear a corset to tuck in her flabby stomach and bulging hips but she'll ignore such thoughts as she lives in a world where she thinks she's still a nubile teenager. This is another TV drama that is presented to middle-aged women who dream of wonderful romances. Going back and forth from fantasy and reality, this new drama, "Scandalous Affair" will bring back flashbacks of those days when their hearts fluttered when they met their first love. This drama is dedicated to middle-aged women who still dream of being reunited with their first love! What if Cinderella was portrayed as a 39-year old woman with a kid? That's the opening scene for this drama that tries to give hope to middle-aged women - who watch teen romances to vicariously relive the good ol' days - that they can also overcome the constraints of their middle-aged lives and find true love once again. A woman who has inner beauty is called a middle-aged woman. They've learned the wisdom of life, which eludes the youth, as they are a year away from hitting the big Four-O. They've learned that real love is looking after their families first and foremost. They're also humble and will be thankful when someone tells them that they look great. They're beautiful in every way. This drama will provide them with a solution in life that they themselves are not aware of. Women are beautiful even when they are forty or fifty simply because they are feminine beings! SOULMATE The person you meet once in your lifetime that fate has brought to you! This person you call your soulmate. The year 2006, your soulmate is secretly creeping up on youŠWhat if my other half is really living somewhere out there; will I be able to notice them? It is a question that can be asked by anyone who is in their marital age. A time when matchmaking agencies are flooded with people! Try re-identifying the true meaning of marriage and love while watching 6 couples live the same life that you're living in. We will show you everything you need to know in the love game! is a sitcom young adults and adults can enjoy. Members of all age groups can enjoy it, and benefit from its honest and ongoing talk about love. It gives its viewers some final answers to the "love game" questions and presents confusing issues in a way that everyone can understand. The drama will tell you everything you've always wanted to know, from spending a night with a guy you don't like, to how to completely win over a guys heart; and much more!!It spills out all the secrets of the love game. "It is easier to stir up a women's hear than to drink wine. "Dong-wook, a playboy who no one can even dare to follow." My boyfriend of 5 years!! He is definitely my soulmate!! "Soo-kyung, a girl who only looks at one man like a sunflower; a perfect, pure hearted character. Two people who have never seen each other, and who live on the opposite sides of the world from each other live and love in their own way, but from some point on they start to move towards the same dream and feel the same physiological feelings. Two people who have met by fate in a world full of mixed up fates. Now, the most amazing things, which no one could have ever thought of, start to unfold between the two.

*

Crunchyroll and Gonzo will be teaming up to stream 3D-SGI sci-fi anime SHANGRI-LA, based on the original novel by Eiichi Ikegami, on April 6th. Staff on project include director Makoto Bessho, writer Hiroshi Ohnogi, creative producer Takeshi Mori and character designer Range Murata. Each episode of SHANGRI-LA will be available within one hour after its Japanese broadcast to Crunchyroll Anime Members in high definition without video advertisements, and for free thereafter one week after for non-members in standard definition with video advertising support. Title Synopsis: SHANGRI-LA SHANGRI-LA is the story of a young woman fighting for her survival in a real "urban jungle". Only 18 years old, Kuniko Hojo finds herself at the heart of the battle for humanity's future when she discovers that the government which rules Atlas intends to continue marginalizing the less-privileged masses outside the tower - by force, if necessary.

*

Fuji Creative Corporation (FCC) and Crunchyroll announced a digital partnership with the launch of the FCC anime titles "hard-boiled buddy story is staged in this town presenting spectacular gun-battles" GLASS MAIDEN and the story of a " temperamental character with no time for other people," CAT MAN starting this spring.

*

Crunchyroll, Tezuka Productions and Yomiuri Telecasting Corporation (YTV) will collaborate to bring Osamu Tezuka's award winning original 70's manga/anime classic of the medical adventures of the eponymous doctor BLACK JACK to Crunchyroll anime members and fans worldwide. BLACK JACK was directed by Makoto Tezuka (Osamu Tezuka's son) and is considered one of the top three most famous manga titles by the world famous manga-ka and anime producer that won the 1st Kodansha Manga Award for the shonen category in 1977. Title Synopsis: BLACK JACK BLACK JACK "Four Miracles of Life" Special Episode 1: Where's the Doctor Akudo, t