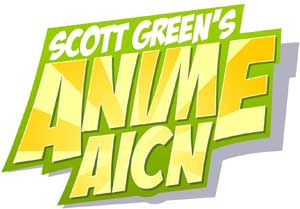 Logo handmade by
Bannister
Column by
Scott Green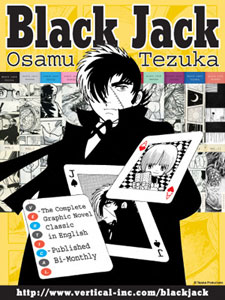 The responses to our Black Jack contest have been overwhelming. After receiving some truly inspired medical operation comics, I'm thrilled to share these winners of Vertical's release of manga genius Osamu Tezuka's two-fisted surgical adventure Black Jack. Click on images for full sized versions.
Winners of the standard edition of volumes one and two
Sanjay Raju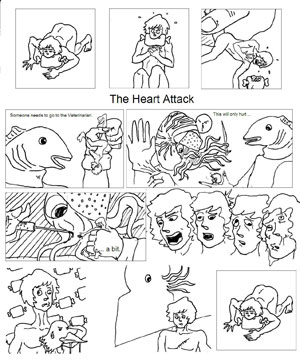 Carles Castelló Catchot "Time flies in this comic strip about open heart surgery! I have drawn it as a tribute to one of the greatest Manga creators of all times, Osamu Tezuka, and Astroboy, his funniest and beloved character. He keeps on rockin' even at the Hospital!"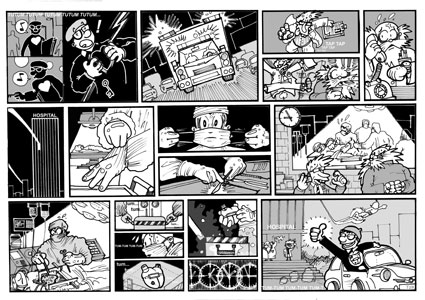 Alex Mercado "Attached is my entry to the contest done in ink and Photoshop, also is a link to it on my blog. I love Tezuka's work and this is a very cool opportunity, thanks!!"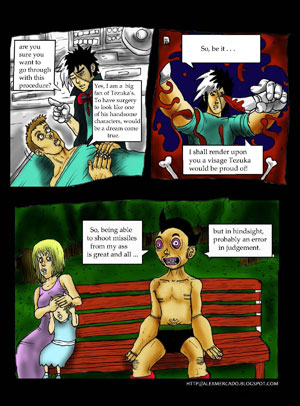 Marcus Thiele "I took up your suggestion to scan in clippings and collaged a bunch of victorian-era engravings to make a dreamy-mini-medical melodrama (a tribute, of sorts, to Max Ernst's notorious surrealistic novel Une Semaine de Bonté)."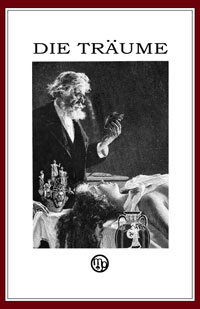 Winner of the special edition hard covers of volumes 1, 2 and 3
Blue Delliquanti (I love the waiting room reading material! Brilliant touch.)

Thanks to Vertical for their help on this contest.