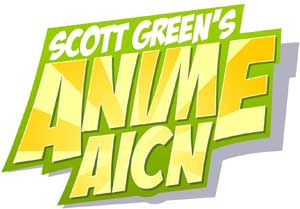 Logo handmade by
Bannister
Column by
Scott Green
Check your Astro Boy excitement for a minute. The CG film incarnation of the beloved boy robot isn't due to hit theatres until next October, but, as of this fall, Vertical, Inc. has begun releasing the original manga (comic) version of Astro Boy creator Osamu Tezuka's Black Jack. Astro Boy is the Zeus of manga and anime. He may have been preceded by Titans in both media, but Astro Boy would overthrow those forbearers and lay out the governing template. Frederik L. Schodt's The Astro Boy Essays quotes Tezuka in saying that the early 1950's marked a "manga renaissance" ushered in by a confluence of intellectual freedom and the establishment of manga as a mass medium. With audiences looking for something fresh, like a sci-fi story informed by western animation, raised by Tezuka's brilliant storytelling, Astro Boy took hold. With him came Tezuka's vision for manga, including a cinematic visual approach, an expansive reach in influences and a willingness to mix heavy and light themes. A decade later, when Tezuka established Mushi Productions to create an Astro Boy anime, he similarly laid out a creative and economic model for how televised anime would be produced. Astro Boy's impact on anime, manga and Japanese culture are undeniable. In a global sense, he's probably Tezuka's most popular creation. However, sources such as Jason Thompson's Manga: The Complete Guide note that Black Jack is arguably Tezuka's most popular manga.

Starting in 1973, Tezuka drew upon his own background as a licensed physician to tell the stories of a two-fisted surgeon. Recognizable in person by a scar that divides the mismatched patches of skin on his face, his shock of white hair and his habit of dressing in an ominous black overcoat, Black Jack's legendary mercenary practices entail taking on any procedure, regardless of the difficulty or worthiness of the patient, as long as his exorbitant fees are paid. From atomic bomb testing to biker gang brawls, Tezuka goes full bore. The character is something of an anti-Astro Boy. Astro remains an innocent who reacts to the troubles of the world in each story as if for the first time. In contrast, Black Jack is Tezuka's voice of determined authority, as made clear to him by the experiences etched into his face. This character is a medical wizard by way of a Biblical judge, asserting Tezuka's brand of humanism. The manga is a bit moralizing, but with his willingness to challenge his philosophy through his character, and willingness to pull topics from as varied sources as medical oddities to J-Horror to geo-politics, Tezuka produces an inspired manga. Read the AICN Anime review of volumes 1 and 2 here.

Want to win a copy?! Vertical has provided AICN with four sets of the standard edition volumes 1 and 2 of the manga and one copy of the special edition hard covers of volumes 1, 2 and 3. These hard covers are Diamond Comic Distributors exclusives. (Meaning that they only go to specialty stores who order through Diamond). Each hardcover volume sports a unique cover different from those of the regular paperback editions. The hardcover volumes also include an additional story that will not be included in the regular soft cover series. These stories have been locked away at Tezuka Productions for decades by request of Tezuka himself, and have only recently been re-released in Japan. Volume 1 is limited to only 1,500 copies. Volumes 2 and 3 are limited to 1,200 copies each. To win one of these Black Jack sets, produce a comic strip of a medical procedure, and e-mail it, along with your postal address, to animecontest@gmail.com 12:00am GMT-5 on December 15th. Any medium is fine. Draw it. Use MS Paint. Scan magazine clippings. Photograph action figures. It's up to you. Entries will be judged on artistic merit and creativity. Thanks to Vertical for providing this outstanding manga.