---
What's SHOOT THE MESSENGER?
Well, AICN COMICS: SHOOT THE MESSENGER is your weekly one stop shop for comic book news that's dropped in the previous week. Thanks to Newsarama, CBR, Wizard, etc. for reporting it as it breaks. Click on the links for the original stories. This column cuts the crap to run down all the vital information for those of you who don't follow it as it comes in, and serves it all up with that special ingredient of @$$y goodness. It's also the place for interviews, previews, and special reports.
Stones Throw here, back with some more tasty morsels from the comic book grapevine…
@ Who is Hoverboy? According to the press release, he's been a recurring character in genre fiction for over a hundred years. Can this be true? Or is it just ABC Comics-style metafictive jollity? Find out in Mr. Comics' new
HOVERBOY: THE REPUBLICAN SUPERHERO
miniseries, brought to you by writer Ty Templeton…
@ CBR has a preview of Dark Horse's new series SOLOMON KANE, starring Robert E. Howard's supernatural Western hero
here
. The series is written by former CONAN editor Scott Allie, with art from Mario Guevara and Dave Stewart.
@ Check out novelist Gary Phillips'
video blog
about his Boom! Studios gangster book HIGH ROLLERS…
@ Los Angeles' "Tournament of Nerds" (with 'celebrity' judges Marc Andreyko, Jeff Katz and Malin Akerman) sounds suspiciously similar to AICN's very own SECRET TOURNAMENT OF INFINITE @$$-KICKERY (I guess imitation really is the sincerest form of flattery – Bug)!! Anyway, read all about the improv comedy-esque proceedings
here
…
@ Peel off that Batman t-shirt, fanboy, comics are fashion now! To coincide with the
Metropolitan Museum of Art's
exhibition on superheroes and fashion, read about the open day they held featuring style gurus Alex Ross, John Cassady and Paul Levitz…
@ Batman animated series writer Alan Burentt
takes over FLASH
for four issues with Paco Diaz entitled "This Was Your Life, Wally West"…
@ There's been a little controversy around Dynamite Entertainment's announcements at Wizard World Chicago that they'd be putting out a new
PHANTOM series
, complete with Alex Ross on board for character designs. Joe Gentile of Moonstone Books
told Newsarama
that Moonstone was still in possession of the license. Looks like the resolution is that the license will be shared for two years, meaning Moonstone will carry on putting out its comics, with Dynamite shelving its own plans for the time being…
@
Oni Press
is partnering with 60Frames to produce original content that will be released online and in traditional digest format. Existing titles will also be upgraded into web series, like MEN WITH GUNS and ARK….
@ The 2008
Bill Finger Award for Excellence in Comic Book Writing
will go to Archie Goodwin and (Stan's brother) Larry Lieber…
@ Newsarama has a
five page preview
of Geoff Johns and Scott Kolins' FINAL CRISIS: ROGUES REVENGE…
@ Ande Parks (of Phil Hester 'n' Ande Parks fame) resurrects his patriotic hero Uncle Slam for the upcoming Oni one-shot
UNCLE SLAM FIGHTS BACK
…
@ Finally, Eddie Campbell's newest work with First Second is
THE AMAZING, REMARKABLE MONISUER LEOTARD
, inspired by the circus performers that were the inspiration for early superheroic fiction. Newsarama has an interview and our own Ambush Bug reviewed the book not long ago
here…
That's about it for this week's news, but don't start talkbacking yet. Bug's got a pair of previews of our own to share.
---
Hey folks, Ambush Bug here with an extra special preview. Recently, artist Josh Medors was diagnosed with cancer. To help Mr. Medors with his medical costs, BOOM! Studios has put together an anthology book by some of the coolest creators in the industry. Normally, we wouldn't go this far on the promotional front, but since this is such a good cause to get behind, what the hey? The book is available in September (Diamond code: JUL083759 for the regular cover and JUL083758 for the $9.99 donation cover by Medors himself). Those lucky souls who are able to make it to the San Diego Con will get a chance to pick up an advance copy and the book is available for pre-order through BOOM!'s website. The book is called PULP TALES: JOSH MEDORS BENEFIT COMIC. It features work by Ben Templesmith, Steve Niles, B. Clay Moore, Josh Fialkov, Kody Chamblerlain, Chris Samnee, Seth Peck, Tony Fleecs, Andy B., Josh Medors and many more! All proceeds from this book will go to Mr. Medors and his family. Below we have the first two pages of each of the five stories included in this anthology. Enjoy the preview.
Just enough pulpy goodness to tease you. Please support a good cause and be sure to pre-order and check out PULP TALES: JOSH MEDORS BENEFIT COMIC when it hits the stands.
---
Friend of AICN Comics Grant Chastain has a trade coming out soon from Arcana Comics called CORRECTIVE MEASURES. I had a chance to read the first few issues of this miniseries and I loved it. It places a hard-nosed security guard into a correctional facility for super-criminals. Check out our extended 15 page preview featuring Chastain's tough-as-nails writing and Fran Moyano's fantastic art!
Hard core, gritty fun. This is a trade you really should take notice of. If you missed CORRECTIVE MEASURES the first time in its single issue form, be sure to check it out in this slick trade (from Arcana and available from Diamond with preorder code is JUL083654).
---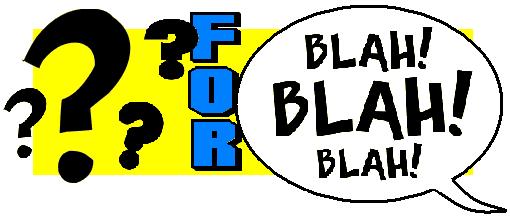 So…what the hell did you, our comic book reading brethren, think of HELLBOY II?