---
What's SHOOT THE MESSENGER?
Well, AICN COMICS: SHOOT THE MESSENGER is your weekly one stop shop for comic book news that's dropped in the previous week. Thanks to Newsarama, CBR, Wizard, etc. for reporting it as it breaks. Click on the links for the original stories. This column cuts the crap to run down all the vital information for those of you who don't follow it as it comes in, and serves it all up with that special ingredient of @$$y goodness. It's also the place for interviews, previews, and special reports.
It's been a slow news week, but we do have a pair of previews for you today. Enjoy!
---
Hey folks, Ambush Bug here with a special preview to a new indie book from a new indie publisher, Red Moon. I've always been a sucker for allegories. As proven with Morrison's near perfect WE3, there's something universal about stories featuring anthromorphic animals. And that's what this one seems to be. Below we have an eight page preview of RED MOON, a new comic that will be released in the first quarter of 2009. It's a long wait, but the preview pages look like it'll be worth it. Check them out.
Those are some bad@$$ birds! Look for RED MOON early next year. I can't wait to see more animal battles and soak in more of that delicious artwork.
---
Our second preview is of the second issue of a miniseries from DC featuring the writing talents of comic book horror guru Steve Niles and the pictures provided by the talented hands of Kelley Jones. Batman and horror often go hand in hand. That fact is proven yet again with BATMAN: GOTHAM AFTER MIDNIGHT. Check out the 6-page preview.
Looks great. That splash page is pretty damn cool. You can pick up BATMAN: GOTHAM AFTER MIDNIGHT #2 this Wednesday.
---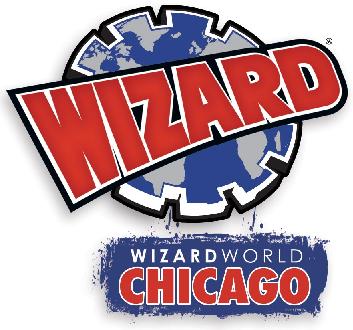 Ambush Bug & Sleazy G are heading to WIZARDWORLD CHICAGO at the Donald E. Stephens Convention Center on June 26-29…are you?

Check out who else is going to be there…
Guest of Honor: Warren Ellis Special Appearance by Todd McFarlane Actress Missy Peregrym from REAPER & HEROES The Original Image founders reunite.
Also in attendance: Alex Ross, Brian Michael Bendis, Geoff Johns, Joe Quesada, Alex Maleev, Tony Daniel, Adi Granov, Jim Calafiore, @$$Hole Patron Saint Gail Simone, Ethan Van Sciver, Dan Didio, Peter David, Bob Layton, Greg Rucka, Sean McKeever, Lou Ferigno, George "The Animal" Steele & other Classic Wrestling Superstars, Boba Fett, American Gladiators, and even the dude who played Cousin It in the ADDAMS FAMILY. And don't forget the ever popular many, many more.
Be sure to click here for more information.
---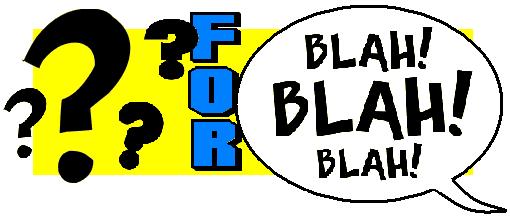 What's your most memorable comic book convention experience?