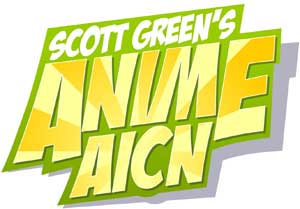 Logo handmade by
Bannister
Column by
Scott Green
Date Announced for Phoenix Anime
MediaBlasters has announced that their AnimeWorks label will be releasing the first DVD volume of the 2004 anime adaptation of "God Manga" Osamu Tezuka's life's work, Phoenix on October 30th. Ryousuke Takahashi, a director known for his realistic sci-fi war anime such as Votoms, Gasaraki, Flag and Blue Gender, headed the series that was co-produced by Tezuka Productions and WNET New York. The anime selects a number of stories from Tezuka's exploration of the patterns of human existence. That original opus was produced between 1956-89 and consisted of twelve largely stand-alone books which alternated between jumping forward and backwards in time to capture the story of the human species from the dawn of civilization to its end. Viz Media has been releasing the manga in North America. The manga was previously adapted into the 1980 movie Phoenix 2772 - Space Firebird, the Rintaro (Metropolis, the X movie) directed 1986 movie The Phoenix: Chapter of Ho-o, and the 1987 one episode OVA The Phoenix: Chapter of Yamato. The 13 episode series will be releases across three volume. Volume 2 will be released December 4th. Other upcoming AnimeWorks releasing include: 7/24 GREEN GREEN Collection 7/31 AOI & MUTSUKI: A PAIR OF QUEENS

8/7 GAKUEN HEAVEN: SECRET SUMMERS Volume 3 or 4, Episodes 8-10

8/14 TEKKAMAN BLADE Collection, Volume 3 of 3, Episodes 34-49

8/21 KASHIMASHI: GIRL MEETS GIRL: Triangles Hurt, Volume 2 of 3, Episodes 6-9 9/4 GIRL'S HIGH: SISTER FIGHT Volume 2 of 3, Episodes 5-8

9/11 PRINCESS PRINCESS: FAMILY SECRETS Volume 3 of 3, Episodes 9-12

9/18 RAMEN FIGHTER MIKI: MISO MAYHEM Volume 1, Episodes 1-4

9/25 VOLTRON: DEFENDER OF THE UNIVERSE Four (RED LION) Episodes 46-59

10/2 GOLDEN BOY 10/16 GAKUEN HEAVEN: A TRAITOR REVEALED, Volume 4 of 4, Episodes 11-13

10/17 EIKEN Volume Seven (AW Publication) 10/23 KASHIMASHI: GIRL MEETS GIRL: Bittersweet Decisions, Volume 3 of 3, Episodes 10-13

10/30 PHOENIX Volume 1 of 3

ANGEL'S FEATHER NO MONEY Volume 1 of 2, Episodes 1-2 11/6 GIRL'S HIGH: HAPPY ENDING Volume 3 of 3, Episodes 9-12 11/13 SHURA NO TOKI (Slim Collection) SIMOUN: CHOIR OF PAIRS Volume 1, Episodes 1-6 11/20 RAMEN FIGHTER MIKI: TONKATSU TACTICS Volume 2, Episodes 5-8 11/27 AH! MY GODDESS Season One Complete Collection, Volumes 1-6 STEP UP LOVE STORY 12/4 PHOENIX Volume 2 of 3

MIDORI DAYS Collection Other upcoming titles include *Strawberry Panic *Kujibiki Unbalance / Genshiken OVA (will be dubbed) *Ikkitosen Dragon Destiny (will be dubbed) *Otome wa Boku ni Koiwo Suru *A Step Up Love Story *Kite Liberator (Media Blasters co-production, in production) and...
Better Evangelion Trailer
As a follow-up to the camcorder-ed trailer of the first Rebuild of Evangelion trailer (see here) A perfect one is now online...
Animated TOKYOPOP on MySpace
MySpace and TOKYOPOP announced a partnership to premiere four exclusive new shows based on TOKYOPOPÕs original English language manga series I Luv Halloween, A Midnight Opera, Bizenghast and Riding Shotgun animated by Menfond Electronic Art. Pilot episodes will air the week of July 16, 2007, with subsequent episodes running weekly thereafter. To see the work, check out www.myspace.com/tokyopoptv
1-18-08...
Todd Tennant of American Kaiju sent us his interpretation of the much talked about 1-18-08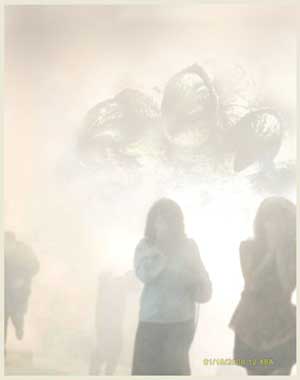 Don't forget to check out AICN Anime's Black Lagoon give-away here