UPDATED 7:43 AM CST USA 05.22.07 Merrick again... Giles sent in the message regarding the JERICHO "Nuts" campaign. Seems overseas viewers attempting to contribute to the campaign have hit a snafu when filling out order forms on the NutsOnline site (the forms apparently don't accommodate overseas address formating). Here's what Giles had to say:

Hi Merrick, Been talking to Jeffrey at NutsOnline, after I complained that the billing form section only catered for US addresses. (I'm from the UK) He said it'll still work if you put in the correct 1st line of your street address, then use THEIR zip, city and state details. Which are : Zip - 07036 City - Linden State - NJ Might have more of an impact if JERICHO's foreign fans (like myself) can get involved in the stunt. Any chance you can update your page with this info? Cheers, mate.

We've received a surprising amount of e-mail about the campaign from overseas viewers, so I thought this might help. More info as more comes in. ORIGINAL ARTICLE FOLLOWS.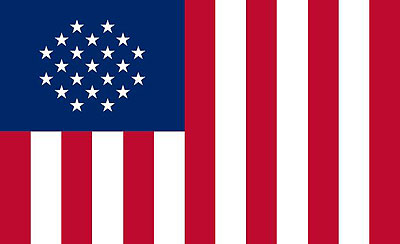 Merrick here...
...with a follow-up regarding the "Save JERICHO" campaign. As regular Coaxial readers may recall, the series was unceremoniously canceled last week. To get up to speed on my personal feelings about this series, and to learn more about efforts to save the show, CLICK HERE to access our recent report. Viewers of JERICHO will remember a season finale reference to "nuts" - hearkening back to a true World War II story about the one word reply Americans sent to a German demand for surrender. Well, it seems JERICHO fans have taken the reply quite literally. Tomorrow morning, CBS will be getting a communication from JERICHO viewers.

JERICHO fans amassed 1,815 pounds of nuts in three hours. Evidently, the orders continue to roll in (as of this printing, the nut pile is up to 2,140 lbs). The first torrent of nuts should arrive at CBS tomorrow morning. My God...I wanna picture of that. If any JERICHO fans out there can chase down the nut truck (yes, I know how that sounds) and take pictures of the delivery...please send me some photos! If you'd like to contribute to the campaign, you can do so via NutsOnline. A $5 or $10 contribution will propel nuts towards CBS - including a personalized note from each purchaser.

NutsOnline is the cyber manifestation of a 78-year old family business from Newark, New Jersey. They're not making a great deal of money by aiding in the campaign to save the series. Although, I'm guessing their visibility has increased a bit of late. CBS has issued an message indicating that the network "hopes to develop a way to provide closure to the compelling drama that was the Jericho story." This is pretty vague...so FANS SHOULD NOT CEASE THEIR EFFORTS AT THIS TIME. While I find the "Nuts Campaign" tremendously amusing, I should re-emphasize what I've said previously: the very best thing you can do for the show is sending physical letters (you know...addressed by hand...lick the stamp...all that quaint stuff) to CBS. Contact information:

Mr. Kelly Kahl Senior Exec VP of Programming CBS Television Network 51 West 52nd St. New York, NY 10019 Ms. Nina Tassler, President CBS Entertainment 7800 Beverly Blvd Los Angeles, CA 90036-2112

More info as more comes in.