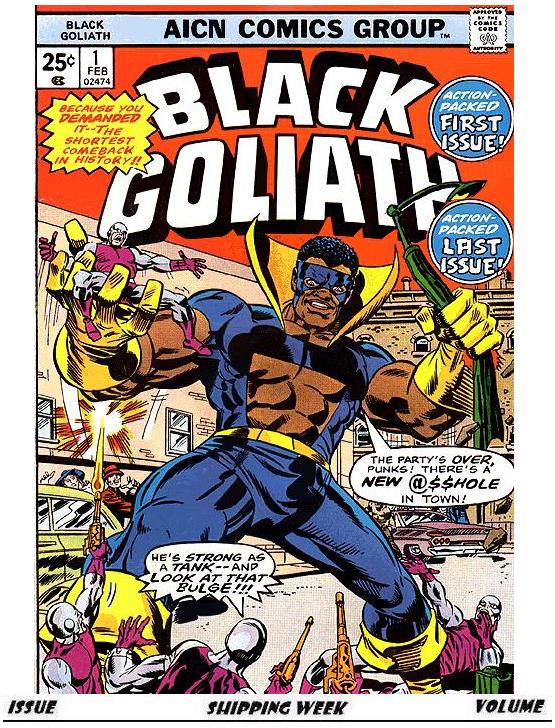 ---
The Pull List (Click title to go directly to the review) ELSTON GUNN'S Q & A WITH HACK/SLASH DIRECTOR TODD LINCOLN SCALPED #1 GEORGE PEREZ: STORYTELLER HC CONNOR HAWKE: DRAGON'S BLOOD #2 MARVEL: ULTIMATE ALLIANCE Video Game THE EXTERMINATORS #13 Big Eyes For the Cape Guy presents PROJECT X CHALLENGERS: SEVEN ELEVEN Indie Jones presents SENTINELS: VOLUME FOUR Indie Jones presents RUNNERS TPB
---
ELSTON GUNN'S Q & @ WITH FILMMAKER TODD LINCOLN ABOUT THE HACK/SLASH FEATURE FILM
Filmmaker Todd Lincoln is traveling from the land of short films, music videos and commercials to the world of features by taking on the task of co-writing and directing a feature adaptation of Tim Seeley's horror action comic HACK/SLASH ( Devil's Due Publishing ) for Rogue Pictures and Alter Ego Entertainment. The comic, the second volume of which is due to street January 17, follows female badass Cassie Hack and her colossal deformed sidekick, Vlad, who travel the nation hacking, slashing and giving evil killers a gruesome taste of their own bloodletting medicine. Lincoln, who also recently co-wrote IDW's ROAD TO HELL three-issue miniseries, is promising a return to the smart and scary Hard-R slasher flick with HACK/SLASH. When he's neither writing nor directing Lincoln is tending to the Tulsa Overground Film Festival for which he is the co-founder and director. The festival celebrates its tenth year in September.
Lincoln took some time to answer some questions for AICN.
Elston Gunn:
Your website boasts your short films, music videos and ads. How did you get involved with film in general?
Todd Lincoln:
It had something to do with loving movies and hating math.
EG:
Congrats on landing the feature adaptation of Tim Seeley's HACK/SLASH. How did that opportunity present itself?
TL:
I bought the first issue of HACK/SLASH the day it hit the stands. I loved it and immediately saw it as a movie. I tried to option it from Devil's Due Publishing, but the rights had already been snatched up by producers Adrian Askarieh and Daniel Alter. By an insane stroke of luck, it turned out that Adrian and Daniel were fans of my work and approached me about the project before I even knew that they were the ones who had optioned it. Around the same time, Andrew Rona at Rogue Pictures had contacted my agent Craig Gering at CAA to see if I had a project I was interested in doing. I went in to Rogue, slammed down the HACK/SLASH comics, told them that's the movie people want to see and that's the movie I want to make. We had a deal.
EG:
What can fans of the HACK/SLASH comic, as well as those who know nothing about the story, expect from the film?
TL:
They can expect a smart, scary, new-generation, blood-soaked, breast-laden, Hard-R frightfest with all the detail and character work of the best auteur films.
The heart of this movie is Cassie Hack. A real American teenage girl. Vulnerable, sympathetic, socially inept, driven by fate and circumstance to save and protect the type of people she hates. This is not Lara Croft, Aeon Flux or Wonder Woman. This is just a girl with a baseball bat, wearing bargain bin clothes, kicking a plastic soda bottle outside a Taco Bell. Cassie killed her own slasher-mom and drives around the U.S. in a junker van hunting slashers with her only friend in the world, Vlad.
Vlad is Chewbacca meets Hellboy meets Lenny from OF MICE AND MEN. A self-taught, rejected freak, germophobe, man-child. He's logical, caring and protective with great fighting, technical and medical skills. He's the voice of reason for Cassie. Cassie and Vlad are blue-collar heroes with no money, no style, no real training and no weapons supplier. They're constantly on the hunt and on the run. These are rich, challenging, iconic roles that will create a star or transform an established star's reputation.
HACK/SLASH fits in with and ties together all slasher films. The well-known slasher movies don't exist as movies in Cassie's reality. In HACK/SLASH, all fictional slashers and horror territories really exist. Haddonfield, Springwood (Elm Street), Bates Motel and Camp Crystal Lake are all real places in the America that Cassie and Vlad drive around in.
Tonally, the movie is much more grounded and serious than the comic. We're playing this film straight, suspenseful, vicious and bloody. This is not a parody. This is not a self-aware, post-modern, campy retro-trip. The goal is to create something special. Not just a love letter to slasher films, but a film that reconstructs, reinvigorates and elevates the genre in the same way that INDIANA JONES, STAR WARS, TERMINATOR, JAWS, and KILL BILL did for their respective B-movie genres.
We're going to make the slasher film scary again.
EG:
What's it like trying to get inside the head of this character who killed her own homicidal mother?
TL:
Easy.
EG:
Are you retelling the origin or is this a brand new storyline?
TL:
This is an entirely new adventure, but the film stays true to the style, heart and voice of the comics. Fans are absolutely going to get the Cassie and Vlad they know and love. We'll touch on the origin story, but this is not an origin story movie. It cuts to the chase and drops you in the shit by minute one.
EG:
Did Tim Seeley (creator of the HACK/SLASH comic) have any input on the script? What advice did he give you, if any?
TL:
Even before I pitched HACK/SLASH, it was important for me to get Tim's blessing and involve him as much as possible. I think the mistake of so many movies adapted from comics is that they completely ignore the original creators and original material. Tim and I first met at the San Diego Comic-Con and we instantly hit it off. We've become good friends. I call him throughout the process with updates and to bounce ideas around. The film and comic will perfectly compliment and inspire each other.
EG:
Are you planning on more practical effects than CGI? Who is doing the effects?
TL:
Practical effects all the way. I've got some personal favorite effects artists/houses. It's still anyone's game.
EG:
Where are you now with the project, when will you start shooting and what is your target release date?
TL:
We're right where we should be. The script is tight, fresh and bloody. We've already got lots of interest from top talent and techs. We're shooting late Spring '07. Hits theaters everywhere in '08.
EG:
Between HACK/SLASH and the recent IDW comic miniseries you penned, ROAD TO HELL, you're obviously a fan of horror-action. What is it about putting the two genres together that interests you?
TL:
I'm a fan of every style of horror and every kind of genre. Horror/Action just happens to be the right choice for these projects. ROAD TO HELL is actually Martin Schenk's brainchild. I co-wrote the comic with him, mainly contributing some horror details and character moments. ROAD TO HELL is kind of like HELLRAISER meets ROAD WARRIOR as seen through Rod Serling's eyes.
EG:
What films or comics are you looking to for inspiration?
TL:
None. I'm purposely keeping an open mind and trying to protect the purity of HACK/SLASH itself. Sometimes the best thing to do is take a walk in a parking lot.
EG:
How do you approach screenwriting vs. comic writing? Does one influence the other?
TL:
They're very different. Writing comics is much more difficult for me than writing screenplays. I have huge respect for comic writers. Screenwriting and comic writing definitely influence each other. I've been a life-long comic book fan. Over the years we've seen comics become much more cinematic and now I think movies could learn a thing or two from them.
EG:
Let's talk a little about the Tulsa Overground Film Festival, which you co-founded. How was the festival born and what's your goal with it?
TL:
Like all major cities, Tulsa needed a film festival. Shortly after high school my friend Jeremy Lamberton and I created Tulsa Overground to bring attention to the Tulsa scene, change people's perceptions of cinema and loosen the notches of the Bible Belt. So far the plan is working.
Now in its 10th year, Tulsa Overground is an annual, three-night, international, non-competitive, non-profit film festival. It's an all-ages, all-formats, all-styles, all-genres, anything-goes-showcase of the most innovative work from around the world. It's a cinematic grab bag of first-time filmmakers, student directors, professional lensers and big name auteurs.
Overground is one of the largest film festivals out there. Over 1500 people a night attend the festival and its legendary afterparties. It has really become so much more than a film festival and has inspired a scene/style/movement. Kids buy and trade Tulsa Overground posters, stickers, buttons, t-shirts and panties. They make their own Tulsa Overground stencils and spray paint them on the sides of buildings and under their skateboard decks.
EG:
Why do you only accept short films? Do you have plans to expand?
TL:
Actually, we've always screened independent features (which we hand-pick), but we don't currently accept feature submissions. The sad truth is that most independent features are just not cool, not innovative and not fun. They're too damn stiff and long. Cinema snacks are the way to go. We receive about a thousand short films each year and I watch every single one of them no matter what.
EG:
Any success stories from the festival since its inception?
TL:
They're all success stories. We don't play favorites. We don't give awards. We just give people a place to show their work.
Todd Lincoln's Official Website
Tulsa Overground's Official Website
HACK/SLASH Comics Webstore
---
SCALPED #1
Writer: Jason Aaron Penciler: R.M. Guera Publisher: Vertigo/DC Comics Reviewed by Humphrey Lee
So, another Vertigo series has hit the shelves, and I have decided it's up to me, our resident Vertigo whore, to go ahead and give everyone the lowdown on what hopefully turns out to be yet another high quality title from the imprint that has built their history upon them.
So what's the skinny on SCALPED, you ask? Well, it is written by up-and-coming writer Jason Aaron, scripter of one of the best titles I believe to be on the stands in the form of THE OTHER SIDE (also from Vertigo). Apparently it's being hailed as a sort of "Native American 'Sopranos'", which I guess I can understand because it does have a bit of the same kind of plotlines you'd see in "The Sopranos", and well, it has Native Americans. Basically the plot boils down to this: There's a gentleman by the name of Red Crow who has a lot of power thanks to some rather illegal activities on the Prairie Rose Indian Reservation in South Dakota. And after a fifteen year absence, one Dashiell Bad Horse has come back to the same reservation to raise a little hell. Basically this is a hardboiled story of blood, money, and bullets; a tried and true kind of story that we all know and love but always come back from more, especially since this one has such a unique setting.
As far as the writing standpoint goes, this is a solid debut issue. The plot is cleanly laid before us, and we're given enough info on the characters in just the right doses to get acclimated with the setting and what's going on and to see where things may be going in the future of this title. There's also good bit of old fashioned ass whupping in here, though if there is any quibble I have with the writing outright, it's that some of the events in this issue seem a little gratuitous for gratuity's sake. I can't even begin to count the amount of f-bombs dropped in this title, plus there's a little bit of randomness to the violence, like in a scene where "Uncle" Red Crow is having a conversation with the newly returned Dashiell and there's a shot of a random man dead and scalped on Red Crow's office floor. Stuff like that happens a little bit out of the blue here and is a little unnecessary or a bit groan inducing, but overall the dialogue is solid if overly profanity laced, and the pacing is smooth if a bit forced in order to give the readers the lowdown on the story at hand.
On the art front I would also rate this as "solid but with a couple minor ticks". Mainly the thing that I wouldn't say ruins the art but hinders it is that some of it seems muddled. Basically the facial features on Guera's characters seem a little squished together, or sometimes there's way too much black ink on the page, trying to create some tension and atmosphere no doubt, but oft times it just more ruins the detail that the art really does seem to strive for. Not that the art is necessarily bad though, it does have a lot of positives going for it. The panel work is great from a storytelling perspective, as no space is wasted and the transitions are really tight. And when the dark inks are used just right it's real easy to forget the problems I mentioned earlier as the characters that are supposed to stand out do just that. So, just like the writing, the art has the goods, but it seems to be held back a bit by some minor quibbles. Oh, and the JOCK cover is amazing. That definitely needs mentioned. I know he hasn't done any interiors since the would be classic series THE LOSERS, but at least in the meantime he's solidifying himself as one of the best cover artists out there. Just great stuff.
Overall, I'd have to say that SCALPED is off to a pretty solid start, but it's way to early to tell how favorable the future is. The setting is indeed a breath of fresh air and Aaron really seems to have integrated it well into a pretty archetypal story. Also, there's a twist to end the issue that is actually kind of predictable when you think about it, but you still don't really see it coming, and it's one that can be very interesting depending on how it all plays out. Sadly, the thing that really hurts this book I think, is that while Vertigo is so good at bringing all these new and various genres to the table, they're already doing not only a great hardboiled crime series in the form of 100 BULLETS, but it's so good that it already overshadows most comics on the stands with its quality, let alone a book with a story in somewhat the same vein and with a relative newcomer trying to sell it. Still though, I like what I see here so far, and will be interested to see how things play out in this first arc. I'm not highly recommending this one like I did Aaron's other title THE OTHER SIDE (seriously, go buy that now) but I'm willing to say if you have the extra three bones I don't think it's hurt to give this one a try. Cheers...
---
GEORGE PÉREZ: STORYTELLER
Writer: Christopher Lawrence Artist: George Pérez Publisher: Dynamic Forces Reviewer: Prof. Challenger
A couple of years ago on a Christmas episode of the Howard Stern radio show, one of Howard's cronies gave Howard the massive hardcover DC ENCYCLOPEDIA because of Howard's love of comics. Howard then proceeded to chainsaw the book in half because, as he put it, he loves comics but absolutely
hates
books
about
comics!
Now, see, I'm completely the opposite. I
LOOOVVVVEEE
books about comics and I'm in the realm of the severely disenchanted as to most monthlies at this stage o' the game. So, it's no surprise that finally getting my grubby little fingers on the hardcover GEORGE PÉREZ: STORYTELLER meant I was going to really dig it.
Bar none, George Pérez is simply the best comic book artist of all time. That does not mean he is the best at anatomy. It does not mean he is the finest draftsman. It does not mean his art is the most sensual. He may not even be the best at composing the panels on a page. Pérez is the best because he excels at every aspect of comic book art and combines it all together into one near-perfect package completely committed to the art of comic book storytelling. He's the Amazo of comic book artists and this book is filled to the brim with tons of art to drool over.
The book chronologically traces Pérez's life from childhood, including a glimpse at his first published fanzine work from 1972. Even in that raw form, there are stylistic elements that make it instantly recognizable as Pérez art. The book traces Pérez's rise and demise at Marvel and resurrection at DC. The book also pretty frankly deals with the many times that his career was torpedoed either by his own youthful character flaws or by serious physical ailments. I appreciated the honest approach here and found it inspiring to see how a professional with a strong commitment to improving himself had the strength of character to not only fight against his own demons to succeed but to continually challenge himself to improve. He's truly an artist that makes me believe his best really is whatever he's currently working on.
JLA/AVENGERS was the albatross hanging over the last twenty years of Pérez's career and it hangs over this book too. Thankfully, Lawrence deals with the topic in depth providing a good overview of how that original project fell apart and then the circumstances that led to its successful completion a few years back. For Pérez, that book could have been a coda on his career but instead he's continuing to surge forward. I know that those original pencils from the cancelled project have seen print in various publications over the years, but it still would've been nice to see those original penciled pages in this book. But Good Lord, if Pérez retired today he would be able to sit back and claim credit for one of the longest and best sustained excellent runs on AVENGERS (with writer Kurt Busiek), making DC competitive with Marvel by co-creating THE NEW TEEN TITANS, killing the Silver Age with CRISIS ON INFINITE EARTHS, making WONDER WOMAN a viable character, producing the fanboy's wet dream JLA/AVENGERS, and a hand in producing hundreds of other comics. And DC Comics rightly recognizes how valuable a resource Pérez is to their company and appear to be making him offers he just can't refuse.
Pérez quite simply has slipped quietly into the role of
the
elder statesman of modern comicbook art. He has proved himself professionally, but he has also proved himself personally as a prized convention guest who is never seen without a smile and an expression of genuine affection for everyone around him.
This book is clearly a labor of love and it shows. It is also an invaluable resource for anyone who appreciates the art and storytelling prowess of George Pérez. By the end of the book, the reader has a firm understanding of why the book is called STORYTELLER. What's especially nice to read, in this era of the internet community where every word and deed of a celebrity is highlighted and magnified and distorted, is the voice of a talent who quite simply makes an honest effort to remember that without the fans he would not be where he is today.
I've yet to read or hear of anything I would call a "Bad Pérez Story" and that gives me a little hope. My thanks to Chris Lawrence for writing this book and also to George Pérez for being a part of it. Order this book.
---
CONNOR HAWKE: DRAGON'S BLOOD #2
Writer: Chuck Dixon Artist: Derec Donovan Publisher: DC Comics Reviewer: Dan Grendell
"...I won't be drawn into your world. I won't follow that path."
We haven't seen Connor Hawke in a long time, not really. Sure, he's been in GREEN ARROW, JLA, some other stuff, but that was just his image saying some lines. It wasn't the actual character. Connor isn't just Ollie's uptight son who knows kung fu. He's a character with his own past, his own issues, and his own beliefs. Well, no surprise Chuck Dixon can get him right - he created Connor, after all, way back in the first GREEN ARROW #0.
In this issue, Connor has been invited to an archery contest, one only the greatest archers in the world can come to. He came because he thought his dad would be there, and he still has something to prove, not because he cared about the contest itself, but he finds another blast from the past instead - Shado. The woman Connor blames for Ollie having started down the killing road. He also meets an old kyudo (that's the Japanese way of the bow) master named Honduro Kishu and some other interesting folks. Dixon's character creation muscles are as strong as ever.
it's the meeting with Shado that plays center stage here, though, as Connor deals with his resentment and anger (or tries to) and she in turn gives him some information that he wasn't expecting. Seems an old, lingering plot hook from Dixon's days on GREEN ARROW is being resurrected, and I couldn't be happier - I've always wondered what was up with that...
Donovan does a great job on art here, nailing attitude in body language and facial expression. Panel layouts are interesting, which is good in a book that has a lot of talking, and when there is action it flows smoothly. The full-page shot where Shado describes the day when Ollie rescued Dinah is a particular favorite of mine. Guy Major's colors do nothing but improve the book, never overpowering the artwork, always accenting it just right. I have to give the entire team a round of applause here; this issue is one that works well in all departments.
We're only two issues into this six-issue mini-series, but I've liked both so far, so I have high hoped for the rest of it. If I can't have the real Connor Hawke in GREEN ARROW, I'll settle for his own mini-series.
---
MARVEL: ULTIMATE ALLIANCE Video Game
Activision: Developer Xbox 360: Platform Vroom Socko: AICNVroomSocko on Xbox Live
I have to confess, I haven't picked up any comics in a while. I've been busy, sorry. You see, I received a copy of the new Marvel game as a Christmas gift. And I am fucking addicted to it.
This thing is so ridiculous; I can't help but love it. You are in control of a small coalition of Marvel heroes who are hired on by SHIELD to face off against an all-star version of the Masters of Evil. Much of the story is inherently silly, since you have a bunch of villains with different agendas working together. There's also a strange element involving Wolverine referencing the recent "Enemy Of The State" storyline involving his grudge against the Hand, this while he's hanging out in the same room as Hand leader Elektra.
But who cares about all of that, when you can make Colossus pick up a henchman with one hand and use said henchman to bludgeon the Crimson Dynamo into a pulp?l I just love how you can mix and match pretty much any team you want, including the FF, various Avengers, and several X-Men. I love that the costume changes mean you can replace Thor, Captain America, and the wretched Jessica Drew with Beta Ray Bill, USAgent, and the superior Julia Carpenter. And it's just damn reassuring to make Cap and Iron Man work together to beat the shit out of the Mandarin. Then there's the cut scenes, which include the best damned action scene Nightcrawler's been featured in in almost a decade. Not to mention the appearance of Galactus...
As for the team I've been using, I have my own little Defenders team going on, with Dr. Strange, Luke Cage (decked out in his classic yellow shirt and chain belt,) Spidey, and Moon Knight. Seriously, Moon Knight is the most badass fighter in the game. The man will fuck you up in seconds.
There's a host of comics I need to pick up, not to mention things like my job and sleep. But to hell with those things: I just unlocked Daredevil as a playable character.
Anyone know if there's such a thing as digital methadone?

---
THE EXTERMINATORS #13
Writer: Simon Oliver Penciler: Tony Moore Publisher: Vertigo/DC Comics Reviewed by Humphrey Lee
THE EXTERMINATORS has been one of my biggest "guilty pleasure" comics since its inception. While he's relatively unknown, writer Simon Oliver has, in my mind, been penning one of the more twisted, unique, and thrilling books on the market today. This criminally under-bought title has created some of the most genuinely fun characters I get to enjoy time with on a monthly basis, and it really does have a pretty intriguing story that is playing itself out in a very well thought out and methodical pace. I know that right there is just a large heap of praise from the outset, but I feel it should be said given how little attention this book gets. It also pretty much sums up my thoughts on this particular issue, which is a great first part in the start of another arc of the EXTERMINATORS "saga".
After taking a couple issues' break to give us some backstory on one of the most, uh, "eclectic" supporting characters in this series, Saloth (the squirrely bug expert at Bug-Bee-Gone company), this arc starts pushing more towards the somewhat silent but escalating war between man and bug alike. Nils Petterson Sr. is laid to rest by his son and a new twist is thrown in with the emergence of Nils Jr.'s son Stefan from his jail cell (the reason he's there remains a mystery). Also, the body of one of my absolute favorite tertiary characters Kevin finally emerges from his watery grave, and it looks like another infestation is on the way, this time in a rather populous hospital.
What I really like about this series is how Oliver slowly and seamlessly introduces more supporting players into the overall story, and then nudges them forward into their roles in the bigger picture, if they have one. Lots of little pieces are being put into place on this story, and while from the outskirts it seems like it's really a simple yarn, you can always feel that there's something bigger on the horizon. Plus, you can tell that there's a lot of fun to be had in the writing process. There's just such a sedate humor to this that also occasionally turns into a big belly laugh because of a sudden situation or simple misunderstanding. Like this particular issue and the opening sequence involving Henry James and a seemingly innocent pigeon, or a scared and sweet little boy going in for an eye operation that turns out to basically be a junior member of the KKK. So many big and little laughs just make this book some of the most genuine fun I have each month.
And Tony Moore's pencils are the real show here. Yes, the writing is great for all the reasons I've been going on and on about, but it's Moore's dynamic with his lines and the range he has that really drive everything home. It's been noticeable the past couple issues that the overall energy of the book went downhill a bit, and that I think can be attested right to the lack of Moore's art (not to knock our fill in artist Mike Hawthorne who did a stand up job, but it's just not the same). The facial expressions he brings to emphasize the humor, the amount of detail he puts into our creepy crawlers to make you uncomfortable and downright disgust you; the writing might be the hook that snags you, but it's the art that reels you in.
So another chapter in the book is unfolding, and the fun factor is as high as ever. If you haven't read it, well it's still not to late to get in on the fun since this book is just now entering its second year. This book is about as unique as it gets and it really is a special book worthy of your attention. With books like CIVIL WAR failing to deliver, well, almost anything they promise other than taking your money, it's nice to see another book out there proud to be different and unrelenting in it's willingness to go places most others wouldn't, just to make you smile or to sicken you to your stomach. Job well done, boys, job well done.
---
PROJECT X CHALLENGERS: SEVEN ELEVEN
"For the future of our company - find us that 'new venture' in America!"
PROJECT X CHALLENGERS was a Japanese television show, launched in 2000, that focused on Japanese successes post-World War II. Hugely successful, the creators brought the idea to manga a year later, and now DMP is bringing these Japanese success stories to the West. I have no idea how well they will do here, in a land that doesn't really have a big market for business comics, but I do know that I'm enjoying them.
This is the second in the series (I reviewed CUP NOODLE several months ago). In SEVEN ELEVEN, we learn the story of Toshifumi Suzuki and Hideo Shimizu, employees of Japanese supermarket and apparel giant Ito-Yokado tasked with finding a new area for the business to expand into. Given the demands of the Japanese culture and the small amount of space available, they are stymied until they stop into a Seven-Eleven during a trip across America in 1972. Amazed at the steady flow of customers despite a lack of discounts and the small space required for each store, the pair bring the idea home and then push through a deal with the Southland Corporation to bring Seven Elevens to Japan.
Along the way, innovations they create for their stores to fix issues never encountered in America become commonplace in convenience stores all over, and growth is rapid. Their stores do so well, in fact, that when Southland Corporation faces bankruptcy due to bad investments, it is the Japanese who save them, taking over reconstruction and putting Southland back in the black in just three years. Such is the dedication and skill of their staff that just twenty years after they have begun, they have gone from student to master.
Ikuta and Kimura work well together here, writing and art doing a fine dance to show the drive and determination on the mens' faces as they hit roadblock after roadblock on their way to success. The project was more than a job to them, it was their life, and this comes across very well. Especially well portrayed is their Japanese stiffness, how they feel emotion but hide it. As businessmen, they 'feel' different than people they meet, more relaxed family types or what have you, and this is all due to Kimura.
This is a quirky series, and I have no idea if there will be any more of them, but I found it informative and enjoyable. Well worth checking out.
---
SENTINELS: VOLUME FOUR
Written by: Rich Bernatovech Illustrated by: Luciano Vecchio Published by: Drumfish Productions Reviewed by: superhero
It's a rare thing when a series ends with as satisfying conclusion as SENTINELS does. More often than not, when a finite series makes its final curtain call, whether it be on television or in the pages of comics books, I will find myself extremely disappointed. It happened most recently with the Sci-Fi mini-series THE LOST ROOM. Six hours of my life invested in a great mini-series which just ended up fizzling out by the end. Oh, well.
I can be grateful, however, that the same thing did not happen with SENTINELS: VOLUME FOUR. I have to say that when I got my hands on this book I was a bit afraid to read it. See, I discovered SENTINELS several years ago at the San Diego Comic-Con and I've loved every page that I've read since I picked up the first book. Yes, it's taken ages for each volume to come out but it's been worth it. Great storytelling takes time and SENTINELS is great storytelling.
So when I got this book in my hands over the holidays I was praying,
praying
that it wouldn't suck. I was hoping that the last book of SENTINELS would be my own little Christmas surprise...and guess what? It delivered. SENTINELS: VOLUME FOUR does not suck. As a matter of fact it is
excellent
. Especially if you're a fan of the first three volumes as I am.
The team behind SENTINELS does a great job of wrapping up the series in an intelligent and well thought out manner. Unlike some of the recent big company comic events in the recent past you can tell that some thought has been put into the events that take place in SENTINELS. With this fourth volume you can tell that a lot of planning went into building a coherent and sensible story. All the elements of the first three volumes come together and things actually begin to congeal as revelations are made and all of the players are put through their paces. This last book leaves no stone unturned and I, as a fan of the series, was thankful for it. It's the first time in a long time that I've felt that every penny of my investment has been returned and all my love for a series has been justified. Bravo to the creators of SENTINELS for delivering one of the best super-hero tales of the past ten years. Yes, while all of you comic fans have been drooling over your CIVIL WARS and INFINITE CRISISES a truly great comic book tale has been unfolding. One that respects super heroes and treats the genre as something to revel in instead of something to break down and deconstruct. You can tell that the creators of SENTINELS love what they're doing and also love the stories that inspired them to self publish a super-hero tale of their own making. If you're as tired of super-hero stories that feel as inconsequential as the stuff that Marvel and DC are currently putting out make sure you run out and get a copy of the first volume of SENTINELS as fast as you can. You'll be glad you did.
---
RUNNERS TPB
Written, Illustrated and Published by: Sean Wang seanwang.com Reviewed by: superhero
Remember when Star Wars didn't suck? Remember when Star Trek was a bunch of guys spanning the spaceways kicking ass instead of acting all stuffy for an hour talking about the Federation? Remember when there were no midichlorians, peaceful Klingons, or Mexican jumping Yodas? Remember when space adventure was fun and not just plain stupid???
Well Sean Wang does and with his fantastic series RUNNERS he's captured all of the best aspects of the aforementioned series in one great comic book. I first saw Wang's work in the pages of the Image comics book MELTDOWN. I didn't have any doubts regarding his talent after reading MELTDOWN but if I did they'd have all been wiped clean after having read RUNNERS. Not only does Wang display his artistic talents within the pages of RUNNERS he shows off some really solid writing chops as well. RUNNERS is a terrific take on the old school space opera genre and Sean Wang is smart enough to take all of the good stuff from it without adding any silly superfluous ness to it.
Let me admit something here. I've never liked space comics. I could never really get into them. I've never read anything by Jim Starlin, never picked up an issue of DREADSTAR, and don't particularly take to the SILVER SURFER, GREEN LANTERN or LEGION OF SUPER-HEROES stuff. There's just something about the space genre in comics that's just always been underwhelming to me. Sure, when I was younger I was a hardcore Star Trek and Star Wars fan but I could never really get into the comics. Something about them just left me cold.
Which is why I was really surprised that I ended up loving RUNNERS so much. Much of it has to do with how incredibly well put together the book is. Wang's artwork is precise with tight storytelling and a fantastic design sense. This book is filled to the brim with some of the best looking alien and spaceship designs I've seen in a long time. The visual imagination in this book is terrific and there's no skimping as far as detail is concerned. Each and every panel is professionally rendered and many comic artists could learn a lot just by looking through these pages.
But what's really great about RUNNERS? Well, just imagine a comic book about a crew of Han Solo archetypes. Well, that's what RUNNERS pretty much is. RUNNERS details the adventures (or misadventures) of a group of space smugglers and what happens when one of their runs goes wrong. It's fun, classic space adventure stuff at its best that doesn't get bogged down with too many details. The creator of RUNNERS is wise enough to focus on the adventure of the book and not on all of the silly details that so much of space adventure gets caught up in these days. RUNNERS is just a plain good read that reminded me of why I used to love space fiction as a kid and that's no small feat for a comic book. RUNNERS is great stuff and whether or not you like space adventure tales I'm pretty positive that this book has a universal appeal that all comic book fans in general will enjoy.
Remember, if you have an Indie book you'd like one of the @$$holes to take a look at, click on your favorite reviewer's link and drop us an email.