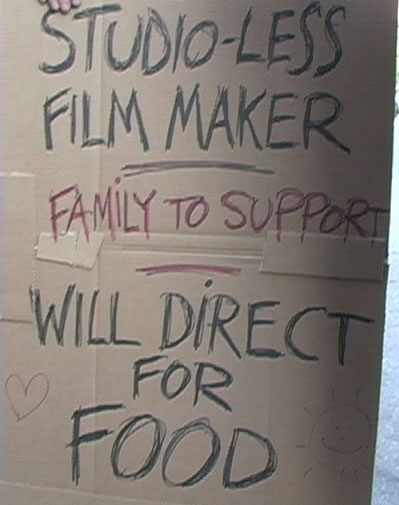 Merrick here…
Yesterday, we reported on Terry Gilliam's plans to crash the line waiting to get into a taping of THE DAILY SHOW. He was to hold an impromptu meet & greet that was open to anyone & everyone wanting to chat. It happened this afternoon. Best guesses say 60-100 people showed up to meet Terry. PLUS the DAILY SHOW line folk, of course. This was a very classy, very cool move as far as I'm concerned. Many filmmakers shun fans and sidestep interaction with them – 'tis awesome to see a high profile personality taking such an open, accessible approach. A few readers were kind enough to send along some photos of the event. We thought you might enjoy seeing how it all went down.



We talked of the Fisher King. His face lit up. A complete gentleman. -Emo-





Seeing Terry Gilliam like that was a fantastically cool experience. He was really engaging and took the time to talk to everybody personally about filmaking and everything else. Skid





Here are some pics from Gilliam crashing the Daily Show line earlier today. He was incomprehensibly approachable. - Malice Highload





Terry was kind enough to sign my DVD of Fear and Loathing in Las Vegas (criminally underrated!) and pose for a picture with me. If you use this, please call me Dr. Sang-Tang.



The pics below are from JewAskew…Terry even took time to draw a little sketch for him!


Obviously, we'd like to thank everyone who took the time to send images. We really appreciate it. Word is: comprehensive videos of the whole shebang may show up within a few days (Fridayish). Like…HERE! Gilliam's TIDELAND opens October 13.