UPDATE 08/19/06 12:01 AM CST USA
The message boards at TW2005.COM are now hosting images of toy prototypes/concept art from the TRANSFORMERS movie.
They include:
Optimus Prime...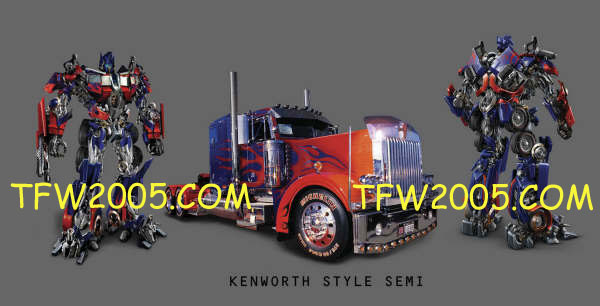 Blackout...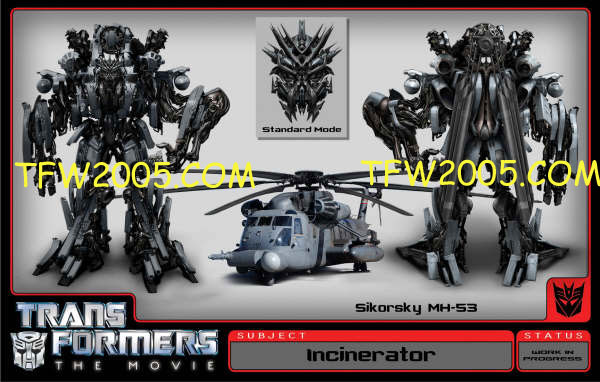 And Scorponok...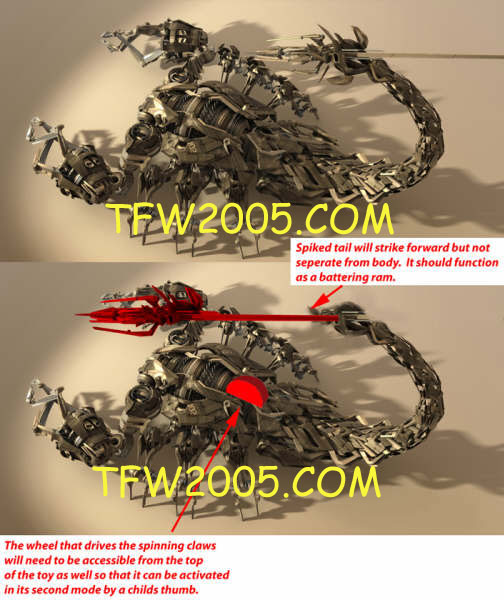 To be clear, we are not claiming credit for these images (although that big ass watermark would probably a pretty obvious indicator of this). The pics originated at TW2005.COM, specifically in this thread. There's a bit more...jump over & ENJOY!!
Original article follows...
Earlier today, we briefly posted a link to a "slide show" of images from TRANSFORMERS.
The slideshow confirmed the much maligned flame detailing on Optimus Prime (seen in truck mode), as well as offering a few more glimpses of vehicles and bots for the film.
The most interesting shot in the batch? Bumblebee…in all his robot glory…seen here: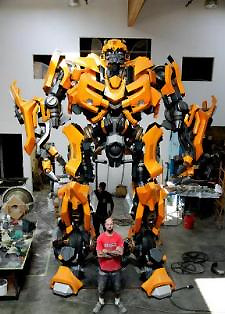 This slideshow was online for a very short period of time before mysteriously disappearing. We then retracted our linkout, as there was nothing to see anymore.
However, some intrepid Net lords managed to nab stills from the elusive presentation, which you can now take a look at HERE! I grabbed the Bumblebee photo from this location.
My 12 year old son, who loves and collects Transformers, looked at the image above and immediately said" "Whoa! Bumblebee is pimpin'!" Pimpin'...is a good thing, I am told. Along the lines of "def", "jiggy", and "duh bomb" if I'm not mistaken.
What do you folks think?