The last day of broadcasting for The WB is Sept. 17, and the netlet is saying goodbye by broadcasting the pilots of, among other things, "Buffy the Vampire Slayer," "Angel" and "Felicity."
Now, the "Buffy" and "Angel" pilots were swell, to be sure, but J.J. Abrams' "Felicity" pilot was genius, right up there with his "Alias" and "Lost" pilots. It left you dying to see what happened next.
And I would have substituted the incredible "Roswell" pilot for the "Dawson's Creek" opener in a New York minute. But who cares what stupid Herc thinks?
How now will UPN shut down the day before? "Voyager"? "Enterprise"? "Veronica"? "Smackdown"?
Read more of how the former Frog Net celebrates its final hours here.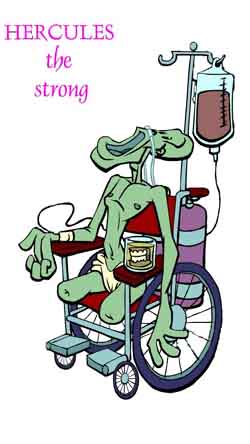 MAKE IT SO CHEAP!! Paramount just cut the prices of more "Star Trek" season sets!!