Jane Espenson!!
Espenson is Herc's second-favorite writer on his all-time favorite TV show.
Many have speculated that Espenson might wind up on the SciFi action hour ever since her two-year Fox contract ran out a few months ago and she subsequently jumped to a new contract at NBC Universal - which produces "Galactica" and owns the SciFi Channel.
Espenson writes robots well. She wrote the episode of "Buffy the Vampire Slayer" that introduced the Aprilbot and the episode that introduced the Buffybot. Two of the best "Buffys" ever.
Espenson announced her "Galactica" gig on her website. You can find it in the white box in the upper right hand corner.
She and "Galactica" showrunner Ron Moore worked together before, when she scripted a episode of the Moore-produced "Star Trek: Deep Space Nine."
Also in the white box is news that Espenson and fellow "Buffy" vet Doug Petrie have collaborated on several as-yet-unaired episodes of the animated series "The Batman."
You can read a three-year-old interview Herc conducted with Espenson here.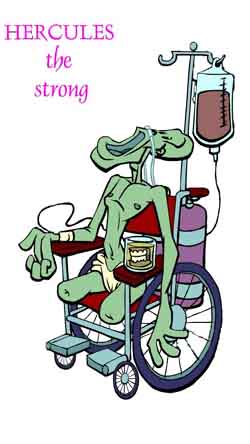 Make it so cheap! Paramount just cut the prices of four more "Star Trek" season sets!!