HBO announced in mid-September that it had renewed "Rome" for a second season. Then there was a report in the New York Times that shed some doubt on whether "Rome" 2.x would get into the premium-cable arena at all.
Well, HBO just issued this via "The Rome Newsletter" on Friday:
HBO's epic drama series ROME has begun production on its ten-episode second season, it was announced by Carolyn Strauss, president, HBO Entertainment. Filming of the new episodes will continue at Rome's Cinecitta Studios through next October, with debut set for 2007.
"This exciting series offers a spectacle unlike anything else on TV," noted Strauss. "The new episodes of ROME will go deeper into the intriguing characters and provocative storylines that made the first season a hit with critics and subscribers."
Chronicling the fall of a republic and the rise of an empire, the first season of ROME wrapped last December. TV Guide hailed it as a "feast for the eyes" and a "ripping good story," as well as a "shamelessly enjoyable historical romp," while the Washington Post described the series as "ravishing and wickedly shocking," and "a feast for the senses that includes generous portions of food for thought." In addition, ROME received two Golden Globe® nominations: Best Television Series - Drama and Best Performance by an Actress in a Television Series - Drama (Polly Walker).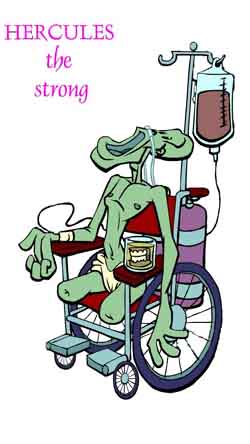 What book about Stanley Kubrick could possibly be worth $200? How about The Kubrick Archives??



The extra-cheap "Buffy" slimsets (all the episodes and extras at a fraction of the price) ship May 30!!
Or … you can buy the whole 7-season shebang right now for just $169.98!!!