Cartoon icon and former Howard Stern sidekick Billy West - who voiced Fry, Farnsworth, Zoidberg and Zapp Brannigan on "Futurama" – appears to have posted major news on billywest.com, and it took till now for it to filter down to us:
Posted: 19 January 2006 at 4:44pm | IP Logged
HERE'S GREAT NEWS!
Here's the official word on Futurama!!
[Creator/showrunner] David X. [Cohen] phoned me about an hour ago and said that this Futurama project is a done deal! Here's the word from DX--- There are 4 DVD movies that we'll start recording at the end of July or August. Full feature length FUTURAMA movies. Everybody is excited to get back together--as I am!
Into the Future,
Billy
Thanks to "Squill" for the heads up! Find Billy West's original post here!!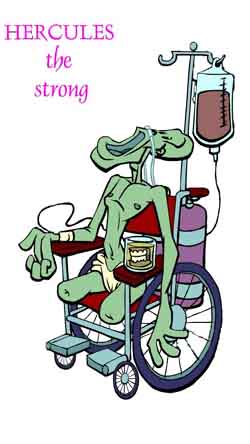 Cheap "first three" Star Trek Season Sets!