This is likely the saddest Ain't It Cool Coaxial News post you will ever read: my final dispatch from the fabulous Turtle Bay Resort poolside bar - a bar teeming with drunk, bikini-clad young women at the northernmost tip of Oahu. In a few short hours I will board a widebody jetliner and hurtle back over the Pacific toward the comparably hellish Los Angeles, images of jetliner disaster still fresh in my brain.
For those just tuning in, Buena Vista Home Entertainment flew a platoon of journalists over the Pacific Ocean to Oahu this weekend to promote two looming Hawaii-tied DVD releases: the direct-to-DVD "Lilo and Stitch 2: Stitch Has A Glitch" and …



Tuesday night? Pretty girls dressed as Oceanic Airlines flight attendants lured us to shuttles – shuttles that shuttled us to a particularly woodsy part of the Turtle Bay Resort's beach. There were vast buffets and open bars serving windex-y blue martinis and a live band and sexy go-go dancers writhing semi-nakedly before a gigantic recreation of the crashed Oceanic jetliner fuselage. Hurley's winning lotto numbers scrolled across ubiquitous electronic signage, as Hurley himself, Jorge Garcia, wandered by that signage. Except for the kid who plays Walt, everybody was wandering around out there: Matthew Fox, Evangeline Lilly, Josh Holloway, Emilie DeRavin, Daniel Dae Kim, Yoon-jin Kim, Dominic Monaghan, Maggie Grace, Naveen Andrews, Terry O'Quinn, Jorge Garcia and Harold Perrineau. Even creator-showrunner Damon Lindelof flew in for the event. We got to hang with them all.
What follows is some of what we were able to piece together from more than a dozen Tuesday-night interviews, and a lot of other scuttlebutt accumulated before and after the event. If I got any of this wrong, kindly bear in mind I drank many, many blue martinis that evening:
* 2.1, titled "Man of Science, Man of Faith" and written by Lindelof, will center on Dr. Jack Shephard.
* 2.2, titled "Adrift" and written by Leonard Dick and Steven Maeda, will not, as many might predict, center on Kate. Expect instead flashbacks centering on one of the adult raft crew: either Sawyer, Michael or Jin.
* 2.2 is almost done shooting.
* 2.3, titled "Orientation" and written by Javier Grillo-Marxauch and Craig Wright, will focus on Locke.
* Hurley fans won't have to wait till the end of the season to see Hugo Reyes take center stage; he gets all the flashbacks in 2.4.
* Daniel Dae Kim will play a character on the upcoming season of "Justice League Unlimited." He could not remember the character's name, but confessed some excitement because it was his first non-Asian role.
* American-born Kim, who never acted in Korean prior to "Lost," was asked if he'd heard how native Koreans were reacting to his performance. He said reaction is mixed because he plays Jin with a more rural Southern Korean accent. Koreans from the South like it, he says, but those from the northern part of South Korea complain that they "can't quite understand the hick."
* Kim knew his Korean-born co-star Yoon-jin Kim before they were cast on "Lost." They were introduced years ago by mutual actor friends in New York.
* Yoon-jin Kim noted that Sun and Jin would still not be reunited by 2.2.
* Kim, a major movie star in her native South Korea before she moved to the United States, said "Lost" is indeed broadcast in South Korea, largely due to the show's Korean element, and her own participation. If I remember correctly, she said "Lost" is actually the first American TV show broadcast there.
* Seriously teensy Emilie de Ravin (I'm reasonably certain she can't weigh more than 89 pounds) said Claire and Charlie are not making out by 2.2, and she doesn't yet know if a romance will develop between the two.
* Terry O'Quinn says he still hasn't learned how Locke got into the wheelchair, and was a little surprised it was not revealed in the second Locke-centric episode aired last season.
* O'Quinn says rumors that he would soon return to guest-starring as his "Alias" character, FBI assistant director Kendall, are false. "No one has approached me," he says.
* Season two features a smaller Hurley. Jorge Garcia looks thinner and, if I heard him correctly over the party music, he says he's lost 30 pounds since the first season wrapped.
* Evangeline Lilly, who in person comes across as both super-friendly and super-brainy, says she has been reading scripts - but made no movie between the show's first and second seasons. Asked if she would agree to play Wonder Woman if Joss Whedon asked, she smiled, raised an eyebrow and replied, "Yes. But no one has asked."
* Despite some Locke-driven friction between Sayid and Shannon toward the end of last season, Naveen Andrews confirms that the two characters are still a couple as of 2.2.
* Despite rumors to the contrary, Harold Perrineau confirms that the role of youngster Walt has not been recast. "He really didn't grow that much over the summer," explains the "Oz" vet.
* Creator-showrunner Lindelof says rumors that the survivors will eventually reunite with Sawyer, Michael and Jin below The Hatch are "complete and utter bullshit."
* Lindelof, who oversees the show from Los Angeles, said he was looking forward to saying hello to the cast that evening, as he hadn't seen them in some time. Asked if the writers didn't routinely visit the sets of the episodes they wrote, Lindelof said that was how it worked during season one, but the writers can now all stay in California thanks to the show's increasingly-seasoned production crew.
* Lindelof says what lies beneath The Hatch will be explored in 2.1 and 2.2, but "what's really down there" won't become entirely clear to the survivors or the viewers until 2.3.
* Lindelof says he sympathizes with fan frustration over the fact that none of the characters got to enter The Hatch before the end of season one – but says those same fans may be more forgiving when they see what happens next. "Had we ended the season with what happens immediately after the Hatch-opening," he said, "the fans would have been far more frustrated."
* ComingSoon.net has a rundown of most of the cast's favorite theories on what's going on with that island, as well as some pretty photos from the event.
Buena Vista Home Entertainment launches "Lost: The Complete First Season" Sept. 6. ABC launches the second season of "Lost" Sept. 21.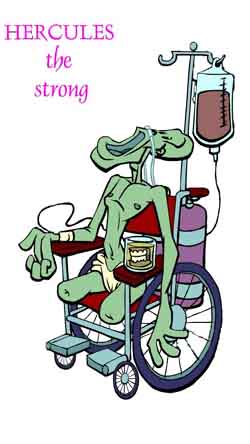 Look! Were Anakin Skywalker and Darth Vader two different people in the early drafts of "The Empire Strikes Back"? All is revealed in The Annotated Screenplays (Star Wars, Episodes IV-VI)!!
Look! Original casting tapes! Deleted scenes!
Audio commentaries! Backstage with Drive Shaft!
Lost: The Complete First Season on DVD!!