Brainiac!!
Look! A press release!
JAMES MARSTERS VISITS "SMALLVILLE" AS THE EVIL BRAINIAC AND TOM WOPAT REUNITES WITH SERIES STAR JOHN SCHNEIDER
Burbank, CA July 22, 2005
James Marsters sinks his teeth into another juicy role for The WB when he joins the cast of SMALLVILLE for multiple episodes. Marsters will portray Brainiac, a classic DC Comics villain and one of the Man-of-Steel's most formidable enemies. Additionally, one episode this season will reunite series star John Schneider with his former "Dukes of Hazzard" co-star, Tom Wopat.
Marsters plays college professor Milton Fine, alter ego of the uber-villain Brainiac. Possessed of a vast, superior knowledge limited only by his hubris and emotions, Brainiac comes to earth armed with a secret about Clark's biological family and the truth about Krypton's demise. Brainiac's presence in Smallville will have a devastating effect on Clark and Lex's already deteriorating friendship.
Marsters first appeared on The WB in the critically acclaimed hit series "Buffy the Vampire Slayer" as Spike, the vampire who first tries to kill Buffy (Sarah Michelle Gellar), but ultimately falls in love with her. After five seasons on the show and Spike's untimely demise, Marsters' character was reborn as a ghost on the series spin-off Angel starring David Boreanaz.
Marsters began his professional career in the theater, performing in stage productions including "The Tempest" and "Red Noses" at Chicago's renowned Goodman Theatre. In addition, Marsters revisited the stage in Los Angeles with a starring role in an original play produced by Noah Wyle, titled "The Why." Additional television roles include a guest appearance on "Northern Exposure" and the series "Strange Frequency" for VH1, as well as on Gene Roddenberry's "Andromeda."
Brainiac is the latest DC Comics character to appear in SMALLVILLE. The Flash, Mxyzptlk and Perry White have all made appearances during the series run. Last season, Lois Lane (Erica Durance) joined the cast.
Also this season on SMALLVILLE, veteran actor and Broadway star Tom Wopat will portray a state senator who was a boyhood friend of Jonathan Kent (Schneider). In addition to his role co-starring with Schneider on the hit television series "The Dukes of Hazzard," Wopat starred in the popular sitcom "Cybill," with Cybill Shepherd, and in the daytime drama "All My Children." He was also nominated for Broadway's 1999 Tony Award as Best Actor (Musical) for his role opposite Bernadette Peters in the revival of "Annie Get Your Gun."
Reinterpreting the Superman mythology from its roots, "Smallville" was developed for television by Alfred Gough & Miles Millar ("Shanghai Noon," "Spiderman 2"), based on the DC Comics characters. Gough and Millar serve as executive producers, along with Greg Beeman, Ken Horton, Mike Tollin, Brian Robbins and Joe Davola. The series is produced by Tollin/Robbins Productions, Millar/Gough Ink and Warner Bros. Television Production Inc. SUPERMAN was created by Jerry Siegel and Joe Schuster.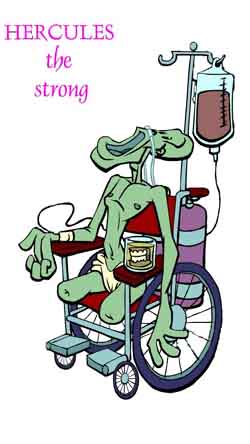 Were Anakin Skywalker and Darth Vader two different people in the early drafts of "The Empire Strikes Back"? All is revealed in The Annotated Screenplays (Star Wars, Episodes IV-VI)!!
Look! Christina Ricci cavorts nakedly!
Prozac Nation on DVD!!
Look! Original casting tapes! Deleted scenes!
Audio commentaries! Backstage with Drive Shaft!
Lost: The Complete First Season on DVD!!