The SciFi Channel is doing what Fox never did: running all the "Firefly" episodes produced, and running them in the correct order.
I reckon they'll have run though all 15 hours right about the time its big-screen sequel, "Serenity," hits cinemas Sept. 30.
Here's what the press was saying about the show just before its September 2002 premiere:
Negative buzz attached itself to Firefly after Fox asked Whedon to film a new first episode. But from what little we've seen, Firefly looks ambitious, provocative and original. Underestimate the gifted Whedon at your own peril.
Cheeky and charming, Joss Whedon's attempt to fuse oaters with "Star Trek" is just silly enough to work but there's plenty of B-movie attraction here to win over young Friday night viewers who have little else to choose from at 8:00. …"Firefly's" wide spectrum of characters is its greatest asset, since any of its ensemble could take center stage from week to week. Mal and Book seem to be the leaders, but that every personality trait is represented, from pouty to dangerous to intellectual, is a perfect way to hide some of its flaws (most notably a reliance on cartoon violence and ridiculously staged stunts that could have given way to more creative methods of larceny). … Whedon, who directed and co-wrote the debut, has also taken a page from "The Adventures of Brisco County, Jr." a years-old, short-lived series that likewise brought sarcasm and impudence to a genre that until then was strictly serious. "Firefly" has a lot of wink-wink dialogue, breezy acting and sexual chemistry that's never appeared in the science-fiction TV realm, and it's all executed by some very likable people.
In a new season largely bereft of innovative ideas or daring concepts, "Firefly" stands out like a supermodel at a bus stop. In this, the first series by "Buffy" creator Joss Whedon under his development deal with Fox, he combines the sci-fi and Western formats, peppers them with wit and action and comes up with something truly original and highly watchable. … You might think it would be impossible to find an intersection between the high-tech world of sci-fi and the low-tech world of Westerns, but Whedon pulls it off. Mostly, he does this by avoiding the gaudier elements of sci-fi and creating a universe with a mixture of technologies, barren landscapes and an Asian influence.
7 p.m. Friday. SciFi.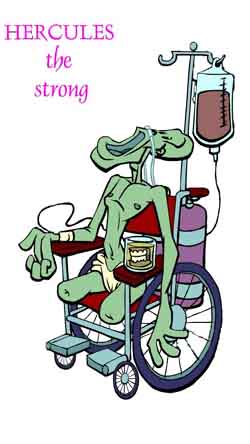 Were Anakin Skywalker and Darth Vader two different people in the early drafts of "The Empire Strikes Back"? All is revealed in The Annotated Screenplays (Star Wars, Episodes IV-VI)!!
Look! Christina Ricci cavorts nakedly!
Prozac Nation on DVD!!
Look! Original casting tapes! Deleted scenes!
Audio commentaries! Backstage with Drive Shaft!
Lost: The Complete First Season on DVD!!