You say you like Tim Minear's work buy don't want to shell out for the DVDs to see those episodes Fox never aired?
The old news is "Firefly," which Minear helped Joss Whedon put on its feet back in 2002, is coming to the SciFi Channel starting July 22, just in time for Universal's big "Serenity" movie.
The newer news is "Wonderfalls," which Minear oversaw last year alongside co-creators Bryan Fuller and Todd Holland, appears to be headed to Logo, a new Viacom-owned channel that came into being June 30.
If "Wonderfalls" seems an odd match for Logo (which is kinda being billed as The Channel For And About Homosexuals), I remind hastily that the series is teeming with lesbianism, thanks in no small part to Sharon Tyler, Jaye's adorably horny but closeted lawyer sister. (Similarly, one would assume it's the exciting Diaz-Keener sex that brings the brilliant Spike Jonze/Charlie Kaufman collaboration "Being John Malkovich" to the channel July 22.)
Here's the less-good news. No one, not even the series' masterminds, seems to know exactly when Logo relaunches the hilarious "Wonderfalls."
Logo can already be found on DirecTV's channel 263, which, as I type this, is airing Tony Scott's "The Hunger."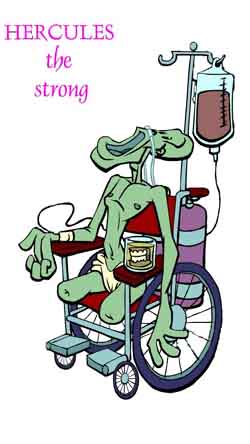 Were Anakin Skywalker and Darth Vader two different people in the early drafts of "The Empire Strikes Back"? All is revealed in The Annotated Screenplays (Star Wars, Episodes IV-VI)
Now that you know how it ends, look for clues in the old episodes!! Lost: The Complete First Season on DVD!!