"Who keeps making decaf? Davis?"
Not sure yet if you're ready to make that big season-pass commitment to Tim Minear's "The Inside"? Have we got an episode for you.
Number four in the airing order, "Everything Nice," is hands-down the series' most entertaining installment to date. Oodles of quote-worthy dialogue and a creepy little red flag that will put many in the mind of a shark fin.
Best of all is a memorable face-off between Rebecca (who at no point turns victim) and a key suspect. It goes from laugh-out-loud funny to chilling in the space of a minute.
Oh, and? Those of you waiting for an episode of "The Inside" with big-deal "Buffy"-"Firefly" writer Jane Espenson's name on the teleplay? It's your lucky night!
"Are you pitting us against each other?"
9 p.m. Wednesday. Fox.
But wait! These more!! Want some spoilers on the "Inside" weirdness rocketing your way in the season's 13th and final episode? Click. Here.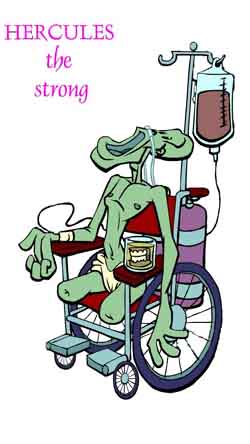 Were Anakin Skywalker and Darth Vader two different people in the early drafts of "The Empire Strikes Back"? All is revealed in The Annotated Screenplays (Star Wars, Episodes IV-VI)
Now that you know how it ends, look for clues in the old episodes!! Lost: The Complete First Season on DVD!!