Ahoy, squirts! Quint here with some cool as hell peeks into Tim Burton's take on Dahl's CHARLIE AND THE CHOCOLATE FACTORY. We recently got to see a weird pic of Depp as Wonka himself, but I think these are cooler. Much thanks to Binky the Labradoodle for its amazing cross species cooperation with our spy network. I love, love, love seeing the Wonka delivery trucks. One of them conceals my golden ticket! I know it does! I also really dig the gothic look of Wonka's factory. I guess that last shot is of Charlie's neighborhood. Looks drab and poor enough to contrast nicely with Wonka's world of pure imagination. Anyway, enough of my prattle. On with the good stuff!
Hey Quint
Binky the Labradoodle here.
I live near Pinewood Studios and while walking the dog down the side of the studios managed to get these shots of the set of Charlie and the Chocolate Factory. They were taken from the public footpath.
Here's the factory:


Here's the Wonka vans: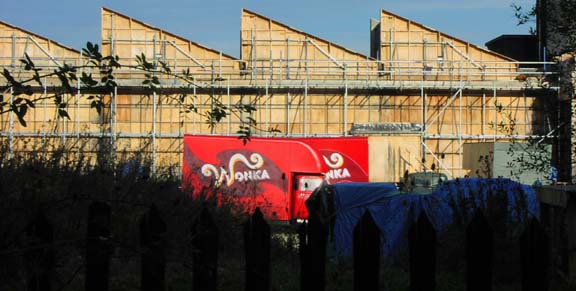 And some more of the set: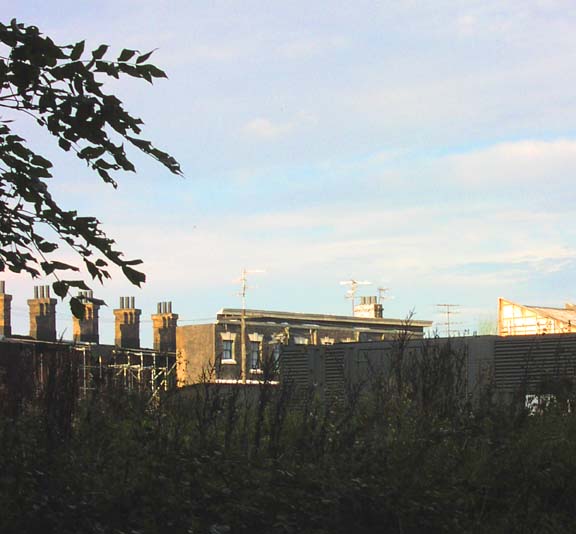 Cheers