Well - this year through the submission process - The Boston Red Sox swept the World Series... which obviously is a clear and direct sign from God that John Kerry must be the next President, and that God clearly hates George Bush Jr and Texas. Well, God may hate Texas, but BUTT-NUMB-A-THON is heaven, and a final tally of 9,677 email applicants in the 12 hour run. To those that missed the window, I'll see you hopefully at BNAT 7.... For those that got your submissions in... I'm gonna work to get through these and send out an email to the winners at some point on November 1st. --- If I can't get that email out on time on that date - I'll update this page with the latest. Problems why I might not get that email off? 1) the volume of emails to weigh and consider. 2) Also finishing my Dvd November Column. 3) Constant sacrificing to Cthulhu to curse the Bush Reelection Campaign. 4) I'm seeing THE INCREDIBLES on Saturday, and may die of glee. Otherwise - I'll be emailing on November 1st. Good luck, and may the force be with you...
*UPDATE*
As of 3:53pm (cst) on Oct. 27th, I've received over 3500 e-mail submissions for BNAT 6. By all means submit. If you get your email bounced - send it again - there's a big glut of people sending and some of the attachments are quite big. I've set my automatic check email thing at 3 minutes so my email box doesn't fill up on the server due to the overage of attachments. Some people's pics are as large as 20megs, why? I don't know. Under 300k each would be COOLER! Heh. Nice to see some familiar faces and all the new ones. Good Luck and I hope I pick you!
Hey folks, Harry here… There's been a lot of speculation regarding me no longer holding a BUTT-NUMB-A-THON due to my new extra duties as a Producer on JOHN CARTER OF MARS and GHOST TOWN… Well, I'm also doing other top secret projects that nobody nowhere knows about yet, heh… As well as guiding a long overdue Site Revamp, a wonderful 5 month long relationship, helping taking care of my Grandmother, brainwashing my lil nephew and prepping for a surgery that'll end up with a 40% reduction of Harry himself. – And if you think that's stopping me from throwing BNAT 6 – well you've got another thing coming brotha –
B U T T - N U M B - A - T H O N: - VI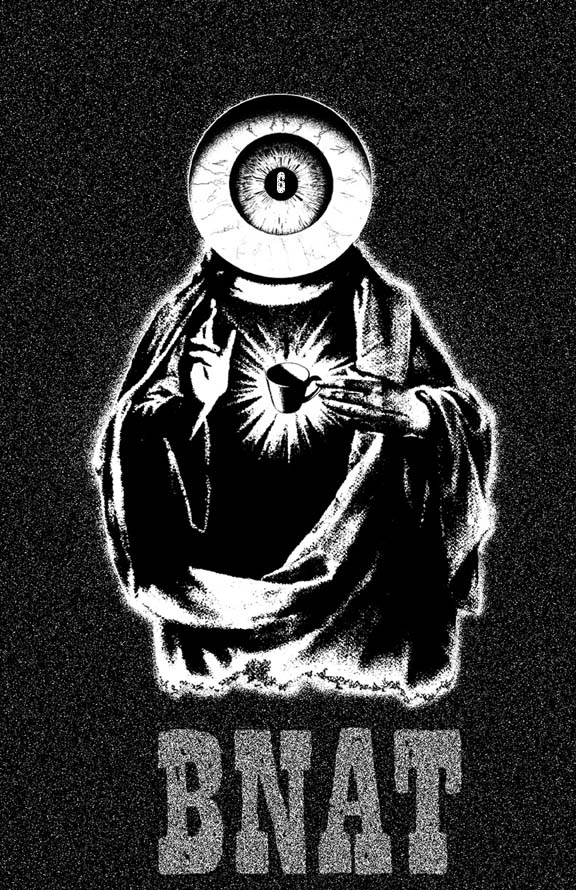 After the tremendous success of BNAT 5 – which brought forth the first public screenings in the U.S. of RETURN OF THE KING (Best Picture & a total of 11 Academy Awards, $1.1 Billion World Wide), THE PASSION OF THE CHRIST ($609.5 Million World Wide) and OLDBOY (Grand Prix at Cannes 2004). These films' staggering success is obviously due to the good Karma of playing at BNAT 5 first! Ahem. Heh. There were other wonderful firsts in the U.S. like the Screening of UNDEAD and HAUTE TENSION. The astonishing print of Buster Keaton's THE GENERAL accompanied by Guy Forsythe and his band. The brilliance of TEENAGE MOTHER stunned the audience into a stampede out of the screening room, a classic moment! Peter Jackson and Mel Gibson both attended and there was much magic. Well, as I was saying after the success of BNAT 5 – How do I top it?
Well, let's just say I'm working on it. Right now I'm working on a helluva show – Will the films playing go on to the success of those above? Well, the films that play BNATs are measured by only one standard… Do they entertain us, the greatest audience of film geeks, lovers and aficionados from amongst the world.
First of all, Butt-Numb-A-Thon 6 will take place from 12noon December 11th to roughly 12noon December 12th. Which means, it will actually take place over the course of my actual birthday, something that hasn't happened since BNAT 1!!!
As always the proceeds from the ticket sales will go on to sponsor the Saturday Morning Kid's Club for the 6th year, which screens wonderful films for kids from local Austin Families as well as folks from the Big Brothers Big Sisters. A program that I've hosted the last Saturday of every month for the last 5 years, and which hopefully I'll continue to host even once my brain is preserved in the Robotic Body that I'm piping my vast fortune into building.
As usual how do you get in to BNAT 6?
Every year I get thousands of submissions attempting to win a chance of buying tickets to attend the best 24 hours of film in the world. And every year I attempt to make the fairest way of getting tickets. Last year was a Yearbook Submission process. I got such a positive feedback from everyone and it made such a memorable treasure from the event, that I can't imagine not doing it again. SO – here's how you get in.
On October 27th beginning at 12 noon (Central Standard Time) through 12 midnight (Central Standard Time) submit the following:
1) A picture of you that expresses your personality best.
2) Vital Stats (Ie – Where you're from, how old are you, Favorite Film, Book, Song, Toy and your most embarrassing moment)
3) Why You Need To Attend Butt-Numb-A-Thon 6 & how many tickets you'd need, who you're extras would be, their pics and Vital Stats too.
4) Your Guess For 3 Films Playing At This Year's Fest.
5) And Email it to: HKnowles@Austin.RR.Com with the subject line: "I SUBMIT TO BNAT 6"
Then – On Nov 1st, at some point during the day – Each of the 240 Winners will be notified. Then you'll need to be ready to purchase the tickets via the Drafthouse's website or at the door, the day of, here in Austin, Texas at the Original Alamo Drafthouse. The attendees will be made up equally of Austinites (and the surrounding vicinity) and those from outside Texas, around the USA and Abroad.
Each and every year that I've done Butt-Numb-A-Thon, not only do I love the actual event, but I love reading and learning a bit about all of you. In a way, it allows me to know my audience a bit more intimately. I get to find out about those of you out there like me that loves not a single genre, but all of them? Films from studios and individuals, from our country and beyond, from 20,000 yesterdays and those from a hundred tomorrows. People drunk on cinema, ill with the 24 frame disease that holds us in our theater of worship… The Alamo Drafthouse.
My friends, prepare… Here comes BNAT 6!!! God I love this!