Harry here... This and BATTLE ROYALE 2 are the two foreign films this year I have with the highest degree of hope. I want to see ZATOICHI so bad. I mean, this thing could just be so unbelievably brilliant as to shake each and every hair from your legs till they gather at your ankles. I mean, Kitano is a god of cool... for me, this project being announced was like, when I heard that Eastwood was making UNFORGIVEN... one of those perfect, yes please, sort of things. Also with Tadanobu Asano in too... heh... CAN NOT WAIT!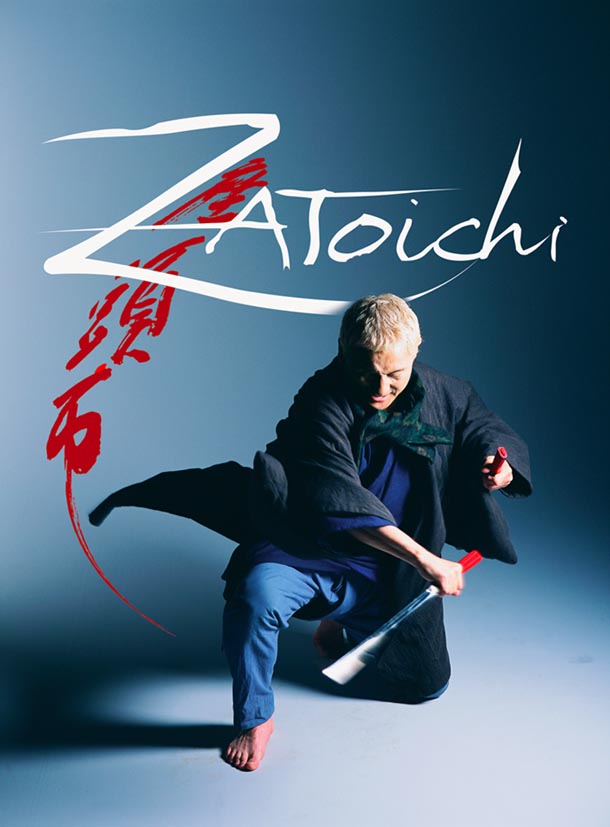 Currently Shooting in Japan
ZATOICHI - the new film by Takeshi Kitano
Blind Zatoichi makes his living by gambling and giving massages. But behind his humble facade, Zatoichi is a master swordsman, gifted with lightning-fast draw and strokes of breathtaking precision. Zatoichi wanders into a town run by sinister gangs and a powerful samurai. He's destined for violent showdowns when he stumbles on two beautiful geishas avenging their parents' murder... Duels, wit and a touch of zen! Cult anti-hero Zatoichi is back in a sword-fighting adventure written, directed and starring Takeshi Kitano.
Featuring Tadanobu Asano ("Bright Future", "Ichi the Killer", "Taboo").
A BANDAI VISUAL, TOKYO FM, DENTSU, TV ASAHI, SAITO ENTERTAINMENT and OFFICE KITANO production.