Harry here... Credit for breaking that Peter was doing KING KONG next should go to Latauro of our Australian AICN column... He had the story first. When I approached Peter about it, he feigned complete innocence and came up with this... "BAR - !!cough!!" thing... It should still be noted that it is likely that the sneaky fellow could very well end up doing a "BAR - !!cough!!" low-budget quickie, as he's been saying he's wanted to do a cheap little flick on the weekends (this is how Peter relaxes you see). HOWEVER... His next big film WILL be KING KONG for Universal.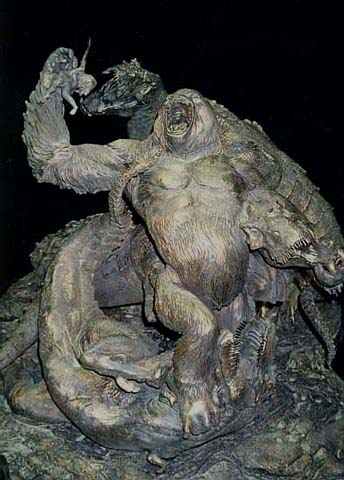 Peter first wrote me about KING KONG within weeks of my website going liver for the first time. He wanted to buy my original issue KING KONG one-sheet movie poster... technically, he still wants my poster, but it is mine. And it is our mutual love of KING KONG and all things Harryhausen that drives Peter and I to continue to write back and forth. Of everything that I saw on my trip to New Zealand for LORD OF THE RINGS, the two things that I wanted above all others was the WETA Statue of King Kong fighting 3 T-Rexes --- and the greatest moment was holding the Original King Kong that fell down the side of the Empire State Building.. the leaded doll that was shot, that still had KONG FUR and... You have no idea how cool it is to know the feel of the fur of King Kong... it's literally a holy relic to me. Peter and I still end up bidding for Kong items, we know each other's Bid names and will... usually... leave each other alone. But folks, I can tell you this, Peter was quite fond of LORD OF THE RINGS before he made it... I'd say while making it, he's really come to love it whole-heartedly... But KING KONG... That's Peter's passion.
The first rumor we ran on Peter Jackson and KING KONG was back on October 30, 1997. On March 2, 1998 I read Peter Jackson and Fran Walsh's script for KING KONG. Later that night I was in full blown love with the script. I was heart-broken that Universal had folded the project. I mean, I love KING KONG. There's just something about giant apes that gets me. As I've already said, I've got the original one sheet at my house, but in my room I have a one sheet for that crappy film KONGA, an animation cel from GRAPE APE, a 3-D poster of Kong from the 1960's, plus a couple of props here and there. I've got posters from every incarnation of Kong (except SON OF KONG - damn hard to get!) My favorite besides the original Kong poster is the one sheet of MIGHTY JOE YOUNG holding beautiful Terry Moore and her Piano over her head. Be it those funky Japanese TOHO Kongs, that mixed bag that was Dino's KING KONG... Nobody has touched the original... The main problem has been the spirit of these pieces. They have all treated KING KONG as either corny or cheese. Peter Jackson understands that KING KONG is not a HORROR film. That it isn't CHEESY or CORNY. He understands that KING KONG is an adventure film. He understands that Skull Island is the South Pacific's answer to the Island of Colossa from 7th Voyage of Sinbad. He understands that there are no BAD GUYS in the film, but only bad ideas... like, bringing a giant monkey to New York... BAD IDEA, that sounded good at the time.
Below you'll find the press release from Universal Pictures that I just received. I trust you'll find the news in the Trades tomorrow. But folks, I want you to realize something... This will be the most passionate film of Peter's career. I, for one, can not wait a second to see it. And I will sell my nephew to get the airfare to visit the sets.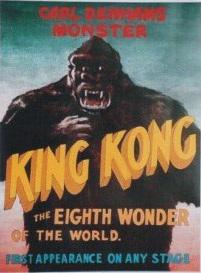 PETER JACKSON TO DIRECT KING KONG FOR UNIVERSAL PICTURES
Universal City, CA, March 30, 2003 - Five-time Academy AwardÃ'nominee Peter Jackson will direct King Kong for Universal Pictures, it was announced today by Stacey Snider, Chairman, Universal Pictures. Jackson will begin work on the film immediately following the release of The Lord Of The Rings: The Return Of The King, the third and final installment of his blockbuster trilogy based upon the writings of J.R.R. Tolkien. Jackson will write the screenplay with his partner Fran Walsh and The Lord Of The Rings co-writer Philippa Boyens. Jackson and Walsh will produce the film under their WingNut Films banner. Universal Pictures will release King Kong worldwide in 2005.


Jackson will bring his sweeping cinematic vision to the iconic story of the gigantic ape-monster captured in the wilds and brought to civilization where he meets his tragic fate.
The screenplay by Jackson, Walsh and Boyens is based on the original story by Merian C. Cooper and Edgar Wallace, which became the classic 1933 RKO Radio Pictures film, directed by adventurers Cooper and Ernest B. Schoesdack. The RKO King Kong has been designated by the National Film Registry of the United States Library of Congress as one of the 100 Greatest Films and chosen by that organization for permanent preservation as a national treasure.
Jackson will employ the latest motion picture technology to cinematically portray the timeless tale of the beast and his beauty. He will expand on the chapters of the tale that take place in the mysterious and dangerous jungles of Skull Island, and his Kong promises to be a unique and breathtaking creation. As with his Lord of the Rings trilogy, Jackson will shoot King Kong on location in his native New Zealand. The visual effects will be again accomplished by his New Zealand-based company Weta, Ltd., who have twice been honored with the Visual Effects OscarÃ'for their work on The Lord Of The Rings. They will supplement practical locations in creating primordial jungles and '30s-period America.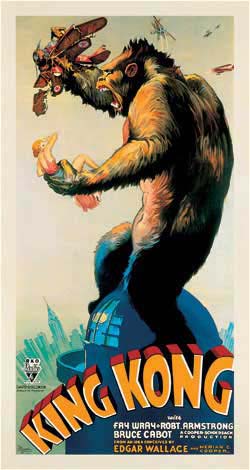 "No film has captivated my imagination more than King Kong. I'm making movies today because I saw this film when I was 9 years old. It has been my sustained dream to reinterpret this classic story for a new age," Jackson stated. "The story of Kong offers everything that any storyteller could hope for: an archetypal narrative, thrilling action, resonating emotion and memorable characters. It has endured for precisely these reasons and I am honored to be a part of its continuing legacy."
Snider noted, "Peter Jackson is a filmmaker uniquely capable of capturing the core appeal of enduring classics and in expanding the visual language of motion pictures, as inarguably evidenced in his landmark achievement with the Lord of the Rings films. We are thrilled to be working with Peter and Fran, and we are confident that their execution of King Kong will amaze moviegoers. Anyone who has seen the first two installments of The Lord of the Rings knows that Peter will bring Kong to life as a real character. His vision for the tragic tale of the misunderstood creature, with its poignant character development and technological wonder, will make King Kong compulsory viewing for any real movie lover."
Peter Jackson made cinematic history with The Lord of the Rings, becoming the first person to direct three major feature films simultaneously. Released in 2001, the first film in the trilogy, The Lord of the Rings: The Fellowship of the Ring, was nominated for 13 Academy Awards, including Best Director, and won four. The film also received the American Film Institute's prestigious Film Award and was nominated for 12 awards from the British Academy of Film and Television Arts (BAFTA), winning awards for Best Film and garnering Jackson the David Lean Award for direction. In addition to four Golden Globe nominations, the film also received numerous distinctions and awards around the world. The second installment, The Lord of the Rings: The Two Towers, earned six Academy Award nominations, including Best Picture. It won two Oscars and two BAFTA Awards. The final installment, The Lord of the Rings: The Return of the King, will be released this December.
Jackson and Walsh previously received widespread acclaim for their 1994 feature Heavenly Creatures, which was awarded a Silver Lion at the Venice Film Festival and an Academy AwardÃ'nomination for Best Screenplay. Other film credits include The Frighteners starring Michael J. Fox, the adult puppet feature Meet the Feebles, the mockumentary Forgotten Silver and Braindead.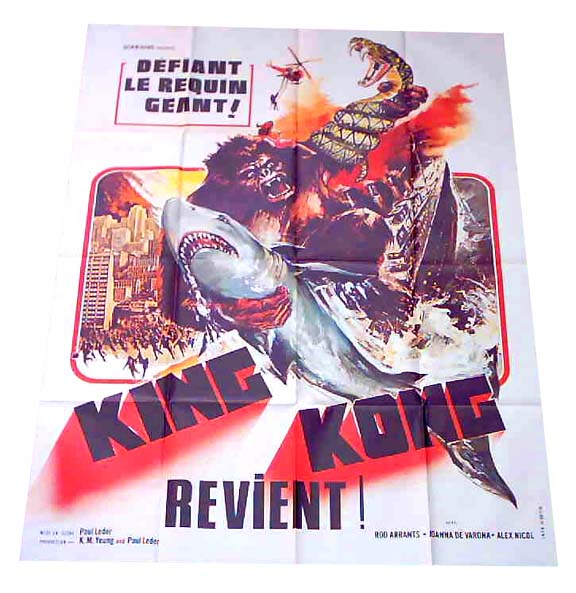 Universal Pictures is a division of Vivendi UNIVERSAL Entertainment (VUE) (www.universalstudios.com), the U.S.-based film, television and recreation entity of Vivendi Universal, a global media and communications company.