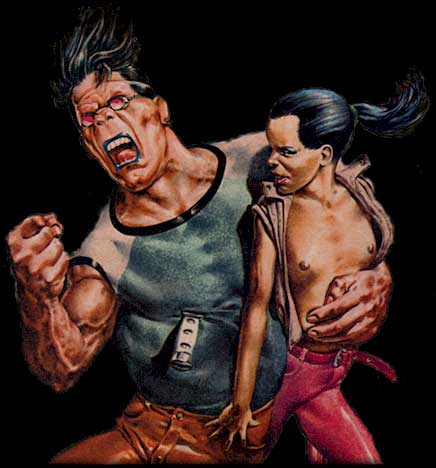 Hey folks, Harry here... Seems that Chris Cunningham has been exploring and working up ideas for his feature film adaptation of Sterfano Tamburini and Tanino Liberatore's Amoral multilayered fully painted comic RANXEROX which concerned Sexual Abuse, Arm Rippings, Stabbings, Murders, Rampant Mayhem and sorts of intensely sexual and violent imagery caused by a Robot called Ranxerox, who could take off his skull cap and tighten and adjust the interior of his mechanical head. VERY COOL COMIC. Many of you know the work from the 1980's when it appeared in HEAVY METAL - still others know the original Italian books from the Seventies.
Chris Cunningham is the last of the super-geniuses from the realm of Music Video Directing that we haven't seen a feature film from. He's collaborated with Kubrick, was working up ideas and a script for A SCANNER DARKLY either with Richard Linklater and Steven Soderbergh or before them. For the longest time he was attached to bring to life NEUROMANCER, which is now dead. In a wonderful interview in RES magazine Chris talks with Shari Roman about his career, projects, philosophy, inspiration via LSD and tons more, you should definitely check it out. It is here where she asks him about Ranxerox:
Could that be why you're interested in adapting the '70s graphic novel, Ranxerox? The drawings make it seem sort of like a cross between Mad Max and Blade Runner.
I'm more interested in the characters than the drawings, and the flavor of it. It's something I want to start working on really soon. I have a lot of ideas on how I want to approach it as a film.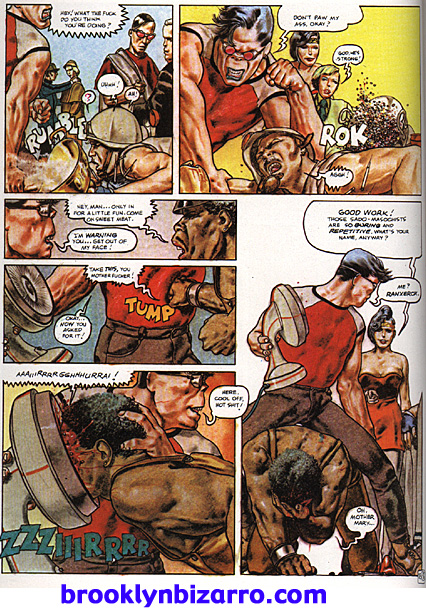 When you have a comic that attracted the love of Frank Zappa and the pages of HEAVY METAL and the genius of Chris Cunningham, I start smacking my lips and hoping that this is the project that finally brings Cunningham to our local theaters...